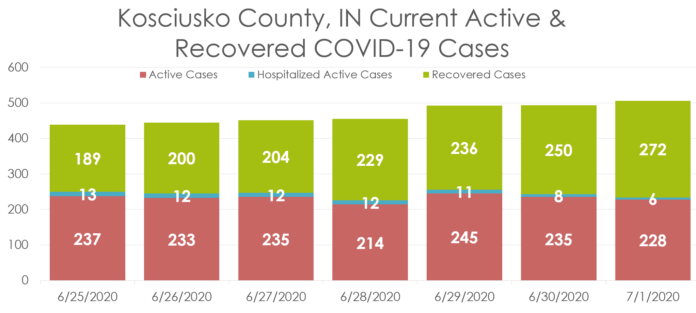 Kosciusko County continues to see a rise in its COVID recoveries.
In their Wednesday update, the Kosciusko County Health Department said 14 new cases have come in between Monday at noon and Wednesday at noon, bringing the county total up to 506. That number is only five higher than Monday's report of 501, and that's because health officials say they ruled out a handful of positive cases after they identified a testing location that was using a method that did not meet the diagnosis criteria for a confirmed case as defined by the Indiana State Department of Health.
Of those 506 cases, 272 have now recovered from the virus, while 234 remain active, which includes six hospitalizations.