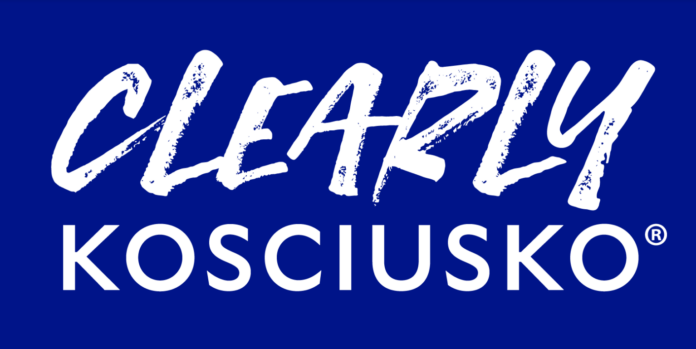 News Release
WARSAW – The Kosciusko County Convention and Visitors Bureau (KCCVB) is changing its brand to Clearly Kosciusko starting officially in February 2024.
On September 13, KCCVB requested grant money from the Kosciusko County Convention, Recreation and Visitors Commission (KCCRVC) to change their current Kosciusko County – Live Well in the Moment brand to the Clearly Kosciusko brand.
KCCRVC granted KCCVB $25,000 in order to acquire necessary assets to change brands, including brand font, update of all marketing materials, including print material like the Visitor Guide, supplementary brochures, t-shirts, postcards, other swag, and refresh of the website.
The Clearly Kosciusko brand was originally created in 2018 as a campaign for the local lakes by Lilly Center for Lakes & Streams.
However, it grew into much more than this when later through a Kosciusko Leadership Academy whitepaper project, Clearly Kosciusko became the county-wide brand, to be used as a unifying county identifier and voice. This was done through a partnership between KCCVB, the Lilly Center for Lakes & Streams, the Kosciusko Chamber, and the Kosciusko Economic Development Corporation (KEDCO).
In the Spring of 2023, Lilly Center for Lakes & Streams gave management of the Clearly Kosciusko brand to KCCVB and transferred the copyright of the material to KCCVB.
The mission of KCCVB and Clearly Kosciusko are identical, to be a county-wide brand and first-touch point for people new to the area. After many discussions with all four Clearly Kosciusko partners, KCCVB decided it would make the most sense and be most effective to take Clearly Kosciusko on as KCCVB's official brand.
"This initiative is the logical next step for the Clearly Kosciusko brand. KCCVB has an excellent record of highlighting all the communities and organizations in our county and helping visitors and top talent have the best experience. As a partner organization, the Lilly Center is excited to support KCCVB as they take the Clearly Kosciusko brand to the next level," said Dr. Nate Bosch, Creighton Brothers Endowed Director of the Lilly Center for Lakes & Streams.
Clearly Kosciusko will still remain a partnership between all four organizations moving forward, and KCCVB plans on regularly seeking input from all four organizations involved during this transition. This brand change will allow the message of Clearly Kosciusko to reach further and have more impact than before and reduce duplication in marketing efforts moving forward.
"We are excited to make this change and promote Kosciusko County even further, drawing more visitors to the area and helping attract and retain talent through quality of place. Our goal is to show that the place to live, work, learn, and play is Clearly Kosciusko," said Cori Humes, KCCVB Executive Director.
The new brand will launch officially in February 2024 along with the release of the annual Kosciusko County Visitor Guide and new website.