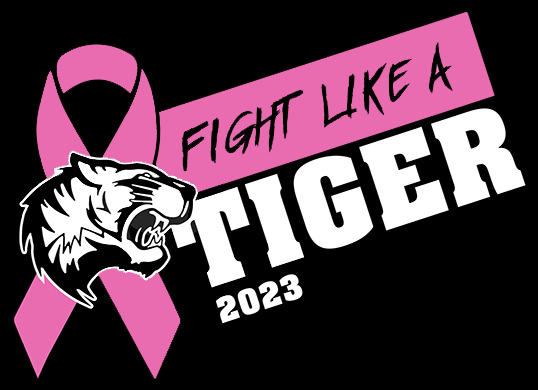 News Release
WARSAW — In a world where the words "You have cancer" can change lives forever, the Warsaw Community High School Cheer Block is taking a heartfelt stand against this relentless disease.
On Oct. 13, join us for an evening filled with unity, support and hope as we rally our community in the fight against cancer during the WCHS Football Game vs. Northridge.
Students and fans are encouraged to wear a 2023 Pink Out Shirt (purchase before 9/24) or a pink ribbon (available at the game).
Visit the webstore: pinkout.maverickwebstores.com/shop/home/ to get your shirt!
The commitment to the cause goes beyond our student cheer block members, who will be proudly sporting pink out shirts along with pink face paint and stickers.  Even our football players are rallying behind this important initiative; they will be sporting pink shoelaces, with the extra proceeds donated to the Cheer Block Cancer Care Fund.
WCHS Senior, Liz Martinez, shared her thoughts about the importance of the event, "It shows that we as a community help each other out when in need and we are here to support during a tough time."
Under the leadership of our Cheer Block students, we invite everyone to be a part of our "Walk the Block" initiative. At the start of halftime, if you're wearing a 2023 Pink Out Shirt or a pink ribbon, stand with us as we embark on a symbolic lap around the track. This walk is a celebration of survivors, a show of unwavering support for those currently battling cancer, and a moment of remembrance for those affected by this disease. For those in the stands, we encourage you to stand in solidarity with those on the track.
Immediately following the walk, individuals who have been impacted by cancer are invited to attend a special reception in the building behind the home bleachers.
All funds raised from Pink Out t-shirt and ribbon sales will directly contribute to the Warsaw Cheer Block Cancer Care Fund. These vital resources will be utilized by our compassionate student leaders to provide assistance to individuals and families in our community who are facing the challenges of cancer. Our first beneficiary from the Cancer Care Fund highlights the real impact of the community's support; the funds will support Carla Milliman's (previous WCS teacher) one-year-old granddaughter, bravely fighting leukemia,
This event wouldn't be possible without the incredible generosity of our sponsors. A big thank-you goes out to A&G Beauty and Tri Kappa for their unwavering support.
About Warsaw Community High School Cheer Block Cancer Care Fund:  The Warsaw Community High School Cheer Block Cancer Care Fund is dedicated to supporting individuals and families in the community who are facing the challenges of cancer. Through fundraising and community initiatives, the Cheer Block aims to provide vital resources and emotional support to those affected by cancer.