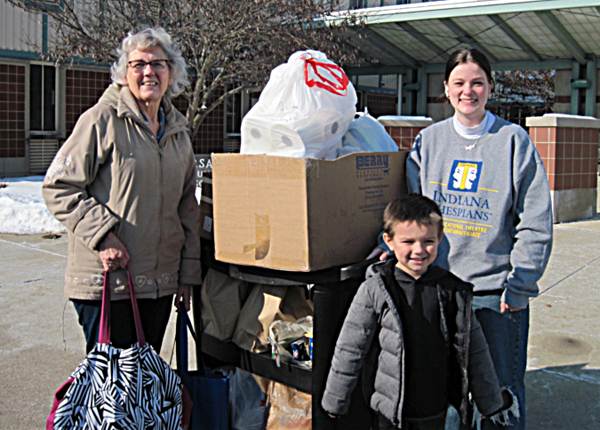 The Kosciusko County Extension Homemakers have been busy collecting items that were donated to the Warsaw and Wawasee high school pantries.
The project was coordinated by the Volunteer Community Support Committee, represented by members of the Knitting Together Extension Homemaker Club.
The 12 county clubs collected 340 items such as food, snacks, beverages, socks and scarves.
This is just one of the many ways the Kosciusko County Extension Homemakers provide support to community projects, according to a news release. The Kosciusko County Extension Homemakers program is open to anyone interested in education, leadership development and volunteer community support and is affiliated with Purdue Extension Service.
To learn more about the Kosciusko County Extension Homemaker program, contact the Kosciusko County Extension office at 574-372-2340.