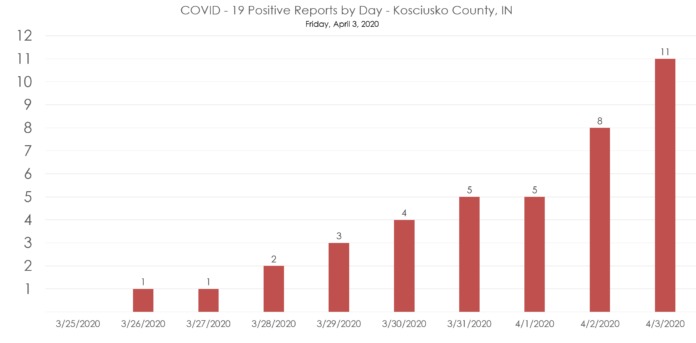 Kosciusko County is up to 11 positive COVID cases Friday afternoon after the county health department received three more positive cases back.
County health officer Dr. Bill Remington announced the new cases during a special meeting of city and county officials on Friday morning. Before leaving for the meeting, he asked Teresa Reed, who leads the county Communicable Disease Program, how many the county was up to. Reed told him 10, but then as he was getting set to step out the door, she relayed one more.
The county update was released after the Indiana State Department of Health daily update, where it shows the county at eight positive cases.