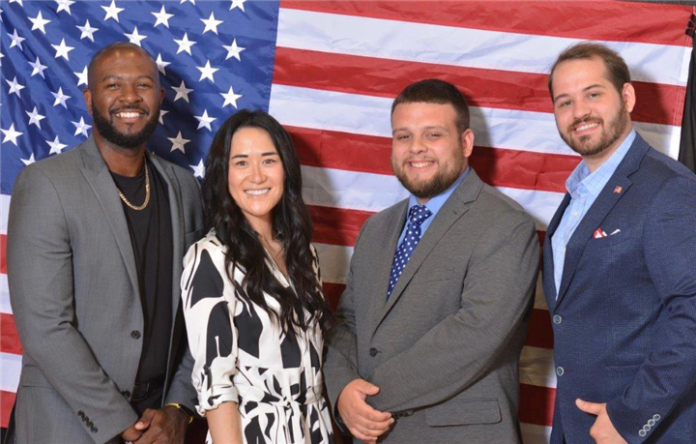 The Kosciusko Young Republicans held their inaugural meeting Tuesday.
In attendance were about a dozen individuals interested in the group.
Elections were held for the chapter's officers. Evan McKinley was elected chairman, Mikie Crate as vice chair, Shaun Brown as treasurer and Scott Clay as secretary.
The group's stated mission is to fight for the conservative cause and to foster involvement within the younger demographic of voters, according to a news release from the group.
The group is open to individuals ages 18 to 40. Those interested in joining are encouraged to check out the group's Facebook page, Kosciusko County Young Republicans, or contact McKinley at 574-527-4530.
McKinley stated, "The idea for this group was borne out of the significant interest displayed by the younger individuals within our county party in this year's May election. Because of this interest, I thought starting a county chapter off of the larger Young Republican Federation would be perfect in our community. This group will be a great way for younger individuals to get involved in the political process and to join the cause for the conservative movement."
Clay said, "This is an exciting opportunity for young adults to get familiar with the political process, learn about public offices and elections and get involved in the grassroots effort of the Republican Party. We plan on having events, organizing volunteer efforts for elections and providing a great networking opportunity for young conservatives. I encourage anyone who hears about the group to come check us out."