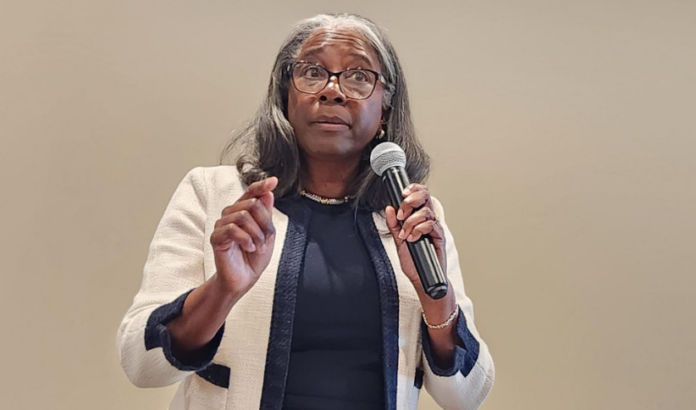 By Dan Spalding
News Now Warsaw
WARSAW — Kosciusko Youth Leadership Academy celebrated the graduation of 34 students on Wednesday night at the Owls Nest in North Webster.
This year marks 30 years of KYLA with students participating in the year-long program, which strives to give students a chance to learn leadership skills while also learning more about the community.
Groups of students worked on seven in-depth projects.
During the dinner, organizers spotlighted three programs. Those included a tree planting initiative that led to 50 saplings being planted at Pike Lake. Another involved students working with clients at Cardinal Center and another saw students collect 500 toys for three pre-K schools.
The night was highlighted by a speech by Evelyn Magley –  Evelyn Magley – the first woman in the world to own a professional men's league and the CEO of The Basketball League.
Magley gave an uplifting speech about the importance of investing in youth, the role of leadership as well as the challenges social media has on youth.
"If you don't know who you are, and you listen to the world, who are you?" she asked.
The world will own you. They'll own every move you make. They'll make every judgment on you," she said.
She said leadership, to a great degree, is all about knowing "who you are."