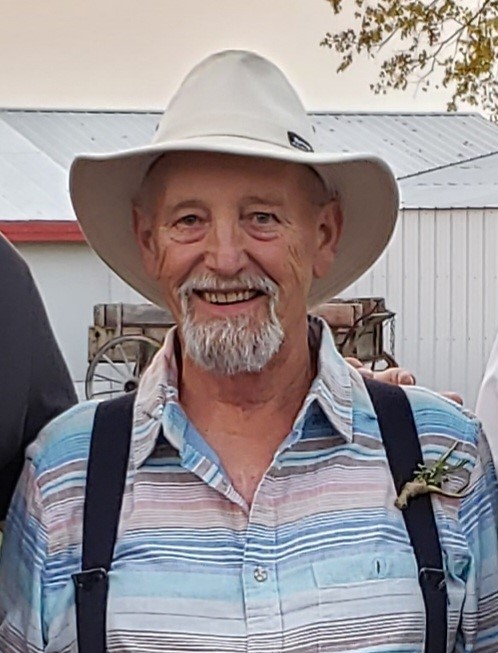 Larry D. Hyden, 73, of Mentone, died Saturday August 27, 2022 at home.
He was born in Paintsville, KY on February 12, 1949, the son of (the late) Eugene Hyden and Katherine (Young) Hyden.
After high school, Larry earned his degree in Tool & Die design. He married Suzanne (Hite) Hyden on June 8, 1968; Sue survives after 54 years of marriage. Larry worked as a pattern maker at Dalton Foundry and retired after 40 years with the company. He was an affiliate at Freewill Baptist Church in Claypool and he cherished the time he spent with his family. Rarely if ever missing any of his grandsons' sporting events or attending family reunions, he also enjoyed his fishing trips to Mississippi and stock car racing.
In addition to his wife Suzanne, Larry is also survived by his sons, William (Mindy) Hyden of Silver Lake and Larry (Michelle) Hyden of Akron; his grandchildren, Drake (Kelsey) Hyden of Akron, Travis (Maisey Cook) Hyden of Sidney and Hunter (Hannah Ames) Hyden of Akron; his sisters, Patty Ann (Danny) Clifton of Lagro, Christine (Johnnie) Spears of Wabash, Charlotte Smith of Warsaw and his brothers, Anthony Hyden of Warsaw and William (Lydia) Hyden of South Whitley. Larry was preceded in death by his parents and also by brothers, Roger Hyden and Glen Hyden, and sisters, Sharon Tucker and Tina Hyden.
Visitation is on Tuesday August 30, 2022 from 5-8pm at McHatton-Sadler Funeral Chapels, 2290 Provident Ct. Funeral Services 11:00am on Wednesday August 31st with a viewing one hour prior to the service in the funeral chapel. Burial will follow the service in Palestine Cemetery.
The family's preferred memorial is Heart to Heart Hospice, online at www.hearttohearthospice.com or by mail to 1178 Fremont Ct. Suite 2, Elkhart, IN 46516.
To share a remembrance of Larry or to offer condolences to his family, please visit www.mchattonsadlerfuneralchapels.com