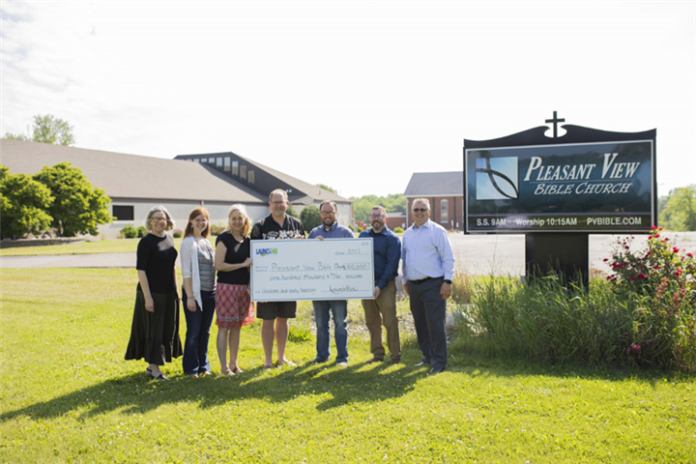 LaunchPad, the Kosciusko County Child Care & Early Learning Coalition, in partnership with Early Learning Indiana, has awarded a grant of $100,000 to the Pleasant View Bible Church to support opening their new childcare in August.
These funds were awarded to LaunchPad from Early Learning Indiana (ELI) through a grant called "Closing the Gap." ELI made these capacity-building grants available to communities that want to increase access to high-quality early learning programs, according to a news release from LaunchPad.
The new Pleasant View Early Learning program will serve children ages 0-5 and have a capacity of 84 children.
Sherry Searles, director of LaunchPad, said, "This funding allowed the church to purchase a fire alarm system which enables them to care for more children.  They were going to be restricted to caring for less than 50 children because of state regulations, but with the additional funding, they will be allowed to add more seats."
With Kosciusko County being a childcare desert, LaunchPad is working to remove any barriers that prohibit growth in a safe and sustainable manner, the release states.
In addition to a fire alarm system, Pleasant View Early Learning will use the funding to purchase a research-based curriculum and provide training for their new staff.
The childcare program will be open Monday through Friday from 5:30 a.m. to 5:30 p.m. If parents have more questions or wish to enroll their children, they can contact the director at 574-269-1562.