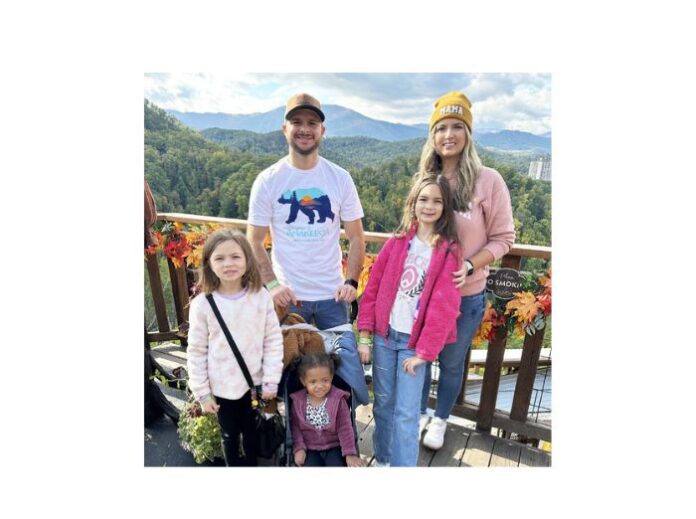 Staff Report
LEESBURG — Phil and Melissa Kuhn have always had a passion for adoption, but after adopting their daughter, Khloe, in 2021, they knew God was calling them to do more.
There are over 100 million orphans worldwide.
Many people want to adopt, but there are numerous challenges that come with the adoption process. To adopt a newborn baby, it can cost a family anywhere from $30,000 to $50,000. On top of high costs, many families don't know how to start the adoption process and it can feel overwhelming, causing them to stop the process of adoption before it ever really starts.
Phil and his wife, Melissa, founded Legacy of Blessings Adoption Foundation in hopes of helping local families in Kosciusko County more easily afford adoptions. This nonprofit specifically helps with the financial side of the adoption process, however, Legacy of Blessings will also serve as a resource to help prospective parents have a better understanding of the adoption process and how to get started, according to a news release from the foundation.
This nonprofit aims to give hope to those looking to adopt and inspiration to those looking to leave a legacy.
When asked what it means to leave a legacy, Phil Kuhn said, "A lot of people might think about leaving a financial legacy to their kids and grandkids. And although that's important, the legacy that Melissa and I want to leave is a little more spiritual. We believe that all children are a blessing from God and we want to leave a legacy that teaches our kids and future generations to take action and help orphans and children who are most vulnerable."
He added, "We also want to encourage the members of our community to think about what kind of legacy they want to leave. Not everyone will hear the calling to adopt, but even those who don't physically adopt a child can still leave a legacy for adoption through prayers, resources and financial support. This organization is completely funded through donations, so thank you in advance for your support!"
Along with their daughter Khloe, Phil and Melissa have two other daughters, Norah, who is 10, and Heidi, who is six.
Board members for Legacy of Blessings Adoption Foundation are Phil Kuhn, Michelle Miller, Robert Brannock and Deb Burson.
To learn more or make a donation, click here.