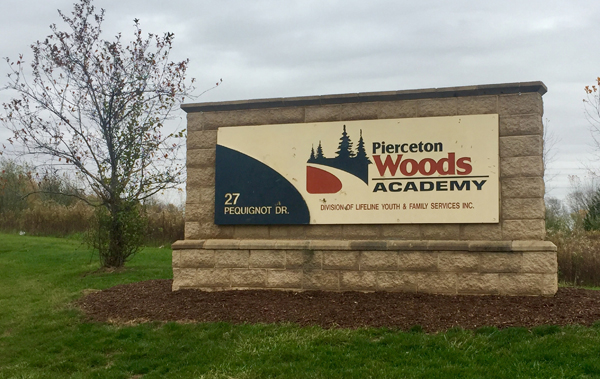 Pierceton Woods Academy's legal counsel has responded to the civil lawsuit filed against them last week alleging sexual assault has taken place at the private school.
Tim Smith, general counsel for Lasting Change Inc., said Tuesday the company has "not received notice of any civil lawsuit but are familiar with the claims being made by our former resident's attorney" after reading the article published in the Times-Union Monday.
The civil suit, filed by attorney Travis McConnell on behalf of his client whose minor son was a resident there, alleges sexual assault took place between an employee and the minor and that Lasting Change, Inc. and LifeLine Youth & Family Services Inc., – the companies that manage Pierceton Woods Academy – not only knew about it but deliberately covered it up.
Pierceton Woods Academy, 27 Pequignot Drive, is a residential placement facility for troubled boys in grades 7 through 12. It is a privately owned Christian school.
Smith said the company will not litigate McConnell's allegations in the press but will respond to them in court.
"Based upon a review of yesterday's newspaper report, Lasting Change expects to vigorously defend itself in any lawsuit based upon these unproven allegations," Smith said. "It is also Lasting Change's longstanding policy not to comment publicly on employment matters. Lasting Change Inc. and its subsidiaries are nonprofit, faith-based organizations with a 50-year history of dedication to helping children, youth and their families in this community and beyond through educational, home-based and residential programs (like those at Pierceton Woods Academy).  Compliance with federal and state rules and the safety of our clients have earned us acclaim from regulators. And, with both safety and compliance as hallmarks, our programs have graduated hundreds of youth who have worked diligently with us to improve themselves, and in turn, contribute to their home communities."
Smith then directed any further questions to the company's attorney in Indianapolis, and said he would check on the nonworking phone number listed on the internet for Pierceton Woods.
"In the meantime, our commitment and dedication to the wellbeing of the youth we serve will continue to be our priority," Smith said.