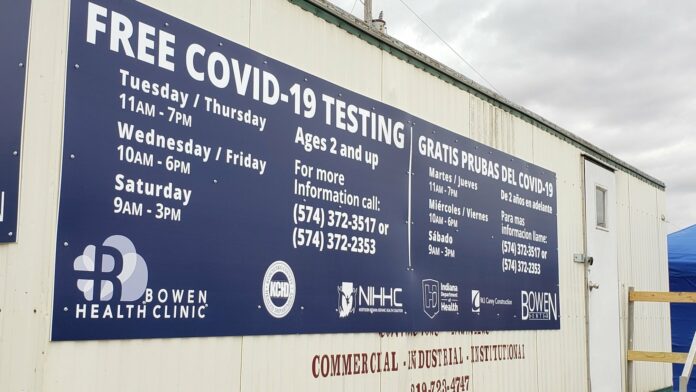 Coronavirus testing at the Bowen Center has been moving along smoothly over the past two weeks.
Since the site opened on October 14th, over 1,000 people have come through, showing the site is averaging about 133 people per day. Some of the busiest times have had close to a 90 minute wait, with lines backing up down Dubois Street in both directions.
PR and Marketing Manager Claudia Johnson says the site staying busy shows that the need for testing is great. A staff of twelve people is working to get tests done as quickly as possible. Johnson says registration on site is what takes the longest to complete, and she is urging those who plan on driving through to pre-register before arriving.
Here is how you can pre-register: