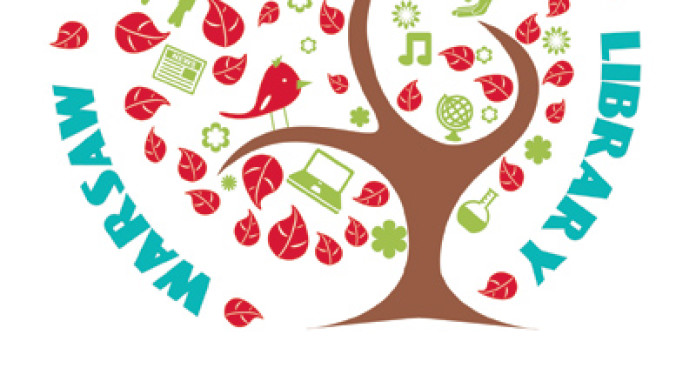 Almost 20 years after a new wing of the Warsaw Community Public Library was opened and renovations to the original building completed, the facilities are in need of some repairs.
Monday afternoon, the WCPL Board of Trustees approved the expenditure of up to $29,492 for outside lighting replacement; heard about repairs to the fire alarm system for $8,691; and learned about deteriorating outside steps that will be fixed for about another $2,000. The board also was told about future projects, such as a new elevator, that will cost a bit more money if it decides to pursue them.
Facilties Manager Bruce Hively said the life of a building is about 20 years. From being new to the first 10 years, most of the warranties for the major items like HVAC and roofing are in effect, he explained. From 10 to 15 years, there are minor repairs that need to be done.
"From 15 to 20, you start looking and start seeing things that haven't worked out and what is coming up down the road that needs to be replaced. We're at 20 years, so we've got some things that are not operating well, some things that have not operated well for some time, so we're trying to look at those and try to get some things taken care of," he said.
Hively said he was looking at a couple of projects that he had some figures on.
The exterior lighting in the ground has deteriorated and shorted out and can't be used any more. That exterior lighting, as well as the lighting on the building and in the parking lot, all will be changed out and replaced with LED lights. Hively said he's tried twice to bid the project out, but only got one bid each time because it's not a huge project. The price he was able to get for the exterior lighting replacement was "around $30,000," he said.
The concrete steps where the library's employees enter and leave are deteriorating. He said he's going to put some metal treads on them so people don't fall, and that will cost about $2,500.
"Those are this year's projects," Hively said.
Then there are three other items that don't need to be done this year but are coming up and the library will have to do something about them, he said.
The first is the HVAC controls. Hively said he's been at the library three years, and every year there's been problems with the HVAC controls, even before he arrived according to records he's read.
Havel Brothers have tried different things to fix it, he said, but now it's down to one final thing – the controls on the system for the chiller. Hively said Havel has come back with three different proposals – putting the same controller on it that is there now, but they don't think it's working properly now; having Havel build a control system themselves, but it will give the library limited capabilities; and the third option is a company in Florida that builds controls specific to a unit which would provide more capability. Hively said at this point he's leaning more toward the third option, but that's a $30,000 project as well.
"Right now we don't need it, but it's going to happen at some point," he said.
The other big project is the Limited Use Limited Application "LULA" Elevator. Hively said the library's had continuing problems with it, and it was never meant to be used as much as it gets used as it's a home elevator. The door controls have been replaced on it several times. It's gotten to the point where Hively said they need to decide if it's worth fixing or replacing. While he had no good estimate from an architect on replacing the elevator, he said it could cost about $120,000.
Library Director Ann Zydek later told the board that in one day, the elevator got stuck twice. One of those times, a mother got stuck in it with her five children.
She presented an idea to the board of putting an elevator on the outside of the building where the old Carnegie portion is and making it a full-size elevator instead of just repairing or replacing the LULA. She said the library would have to save up money to have an elevator, new entrance and circulation desk constructed. They would need more parking space on one side to make up the parking spaces lost for the new entrance side.
She said it could be done in stages.
In the library's Rainy Day Fund, she said they currently have $269,000 that was appropriated already. If they don't use it this year, it can be taken out and used next year, she said.
Hively then mentioned the library was redoing the fire alarm system as well for $8,691. The old panel is "shot" and they don't make that panel anymore, he said. The panel, pull stations and every one of the strobes throughout the building will be replaced. That should be done within the next two weeks, Hively reported.
In some good news, Hively said the roof is in good shape, and the interior for the most part is in good shape.
On the exterior of the building, he said seven ash trees will be coming down and replaced. The library will get by without doing anything with the parking lot this year, and the landscaping will be maintained at this point.