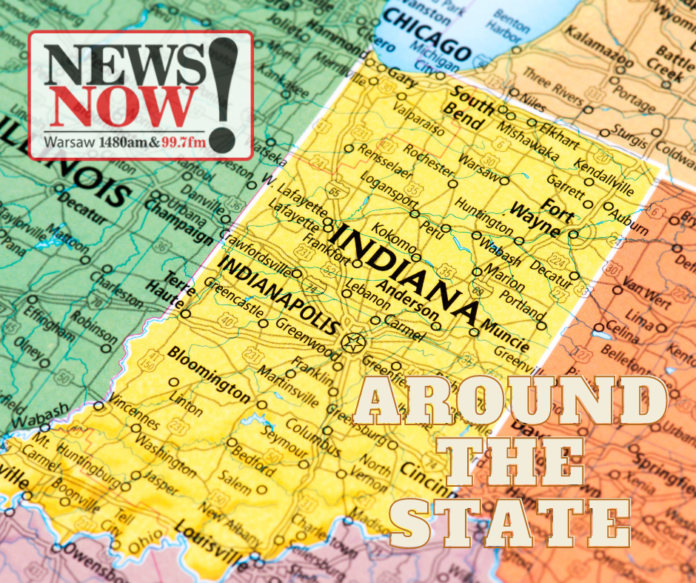 On Wednesday June 16th, 69 outstanding and talented young women who are leaders in their communities throughout Indiana will gather in Zionsville, for the first time in two years, to begin competition for more than $60 thousand in scholarships and the titles of Miss Indiana and Miss Indiana's Outstanding Teen 2021.
Three nights of preliminary competition on Wednesday, Thursday and Friday evenings (starting at 7:00 p.m.) will culminate in the Miss Indiana Final Competition on Saturday, June 19th starting at 6:00 p.m. and by the end of the evening, both Miss Indiana and Miss Indiana's Outstanding Teen 2021 will be crowned!
Winners will go on to compete for the titles of Miss America and Miss America's Outstanding Teen! The COVID-19 pandemic caused the cancellation of all Miss Indiana and Miss America competitions and most other activities in 2020.
A few tickets are still available for purchase at www.MissIndiana.org, but COVID protocols have limited the number of tickets available to allow for social distancing of audience members. All audience members will also be required to wear face coverings, as will candidates when they are in groups onstage. (No masks will be required during individual competition.) A live-stream will be available for a small charge during all nights of competition. Details on how to access the livestream will be posted soon at MissIndiana.org and on Miss Indiana social media channels.
Fans, friends and family can help ensure that their favorite contestant secures a spot in the Final Competition by voting for her at Vote.MissIndiana.Org to be a finalist! Only the Top 10 contestants in Miss and Teen, plus the People's Choice winners will compete for the titles on Finals Night. Each vote costs $1.
Miss Indiana
candidates
•  Miss Kosciusko is Jullianna Niebbia, 20, of Warsaw. A student at Purdue University, Jullianna's talent is a violin performance and her social impact initiative is, "Bruised but Not Broken."
•  Miss Three Rivers Festival is Kaitlyn Bestul, 21, of New Haven. A student at Ivy Tech Community College, Kaitlyn's talent is tap dance and her social impact initiative is, "If the House is a Rockin'."
•  Miss Fort Wayne is Cydney Bridges, 20, of Fort Wayne. A student at Huntington University, Cydney's talent is a vocal performance and her social impact initiative is, "#defyandconquer."Miss Limberlost is Lindsey Brown, 20, of Wolcottville. A student at Indiana University Fort Wayne, Lindsey's talent is tap dance and her social impact initiative is, "Take a Walk in Their Shoes."
•  Miss South Central is Megan Riehle, 22, representing northeast Indiana as a student at Purdue University Fort Wayne. Megan's talent is a vocal performance and her social impact initiative is, "Serving Those Who Served for Us; Proudly Supporting Our Local Veterans."
•  Miss Auburn Cord Duesenberg is Victoria Ruble, 23, of Garrett. A graduate of Ball State University, Victoria's talent is a vocal performance and her social impact initiative is, "G.E.M.- Generating Entrepreneurial Minds."
•  Miss Banks of the Wabash is Teyler Siples, 23, of Bluffton. A graduate of the University of Indianapolis, Teyler's talent is a vocal performance and her social impact initiative is, "The Power of Books: Encouraging Young Readers."
Miss Indiana's Outstanding Teen Candidates
•  Miss Kosciusko's Outstanding Teen is Chloe Bollinger, 15, of South Whitley. A student at Whitko Junior Senior High School, Chloe's talent is dance and her social impact initiative is, "Be the Change."
•  Miss South Bend's Outstanding Teen is Jordyn Leininger, 16, of Pierceton. A student at Whitko Junior Senior High School, Jordyn's talent is a theatrical vocal performance and her social impact initiative is, "You Grow Girl: Empowering Women Through Agriculture."
•  Miss Limberlost's Outstanding Teen is Natalie Bailey, 14, of Avilla. A student at East Noble High School, Natalie's talent is lyrical dance and her social impact initiative is Riley Children's Hospital
•  Miss South Central's Outstanding Teen is AnnaBella Brown, 17, of LaOtto. A student at Canterbury High School, AnnaBella's talent is a vocal performance and her social impact initiative is, "Fostering A Majestic You."
•  Miss Duneland's Outstanding Teen is Emily Eshbach, 18, of Auburn. A student at DeKalb High School, Emily's talent is a vocal performance and her social impact initiative is, "#IAmProudProject; Creating a Legacy of Service."
•  Miss Northern Lakes' Outstanding Teen is Madison Grawcock, 14, of Kendallville. A student at East Noble Middle School, Madison's talent is tap dance and her social impact initiative is, "Hand Up."
•  Miss Heart of Indiana's Outstanding Teen is Darby Johnson, 17, of Kendallville. A student at East Noble High School, Darby's talent is a clogging dance and her social impact initiative is, "Breaking Stereotypes: Stopping Judgement and Starting Conversations."
•  Miss Three Rivers Festival's Outstanding Teen is Katelyn Joseph, 15, of Garrett. A student at Garrett High School, Katelyn's talent is acro-dance and her social impact initiative is, "Get Caught Reading!"
•  Miss Fort Wayne's Outstanding Teen is KK Kokonaing, 17, of Huntertown. A student at Carroll High School, KK's talent is a vocal performance and her social impact initiative is, "The Rescue Mission: Changing Lives for Good."
•  Miss North Central's Outstanding Teen is Amarra Nester, 15, of Corunna. A student at Dekalb High School, Amarra's talent is Taekwondo Form and her social impact initiative is, "Speak Out!: Making Your Voice Heard."
•  Miss Collegiate North's Outstanding Teen is Aryanna Swopshire, 18, of Fort Wayne. A student at Snider High School, Aryanna's talent is a vocal performance and her social impact initiative is, "Erin's House for Grieving Children."