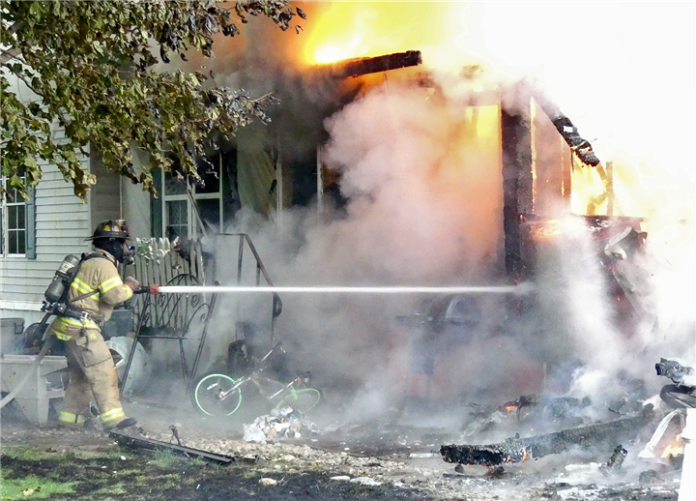 A mobile home in Warsaw is a complete loss after a fire ravaged the property early Saturday morning.
Leesburg Fire Chief Jared Haughee said his crew was dispatched at 6:11 a.m. to 3720 N. Prairie St., Warsaw, after a passerby called 911 and said the home was fully involved in fire.
Haughee said the caller said he knocked on the home's windows and yelled but got no response and no vehicles were parked in the driveway at the time.
Upon arrival, firefighters from Leesburg, Warsaw-Wayne Fire Territory, Winona Lake Fire Department and Milford Fire Department convened to battle the blaze, which took about an hour to get under control.
No one was hurt, Haughee said, and while the cause of fire is still under investigation, arson is not one of the suspected causes.
According to county records, the home is owned by Jennifer M. Dawson and is valued at $25,000.