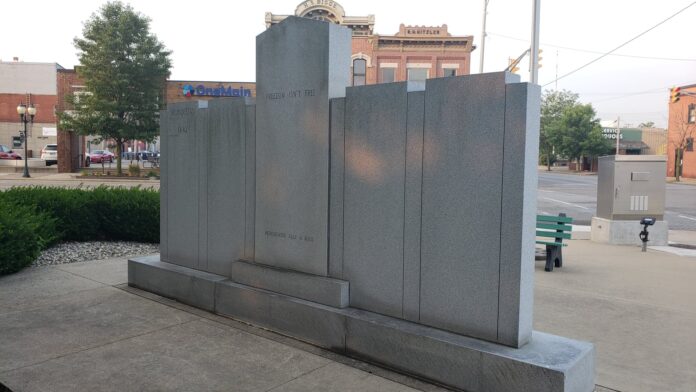 Local area Gold Star Families will be honored on Tuesday morning at the Kosciusko County Courthouse.
Ken Locke with Kosciusko Honor and Remember said the group will be holding the ceremony at the War Memorial site at the corner of Lake and Center Streets at 10 AM, or immediately following Tuesday morning's Kosciusko County Commissioner's meeting. The memorial is adding the phrase, "Kosciusko County expresses eternal gratitude to Gold Star Families whose loved one paid the ultimate price defending the United States of America; Their sacrifice will not be forgotten."
Participants will proceed to the memorial for a 21 gun salute, taps and prayer following the beginning of the ceremony in the old courtroom on the third floor of the Kosciusko County Courthouse.