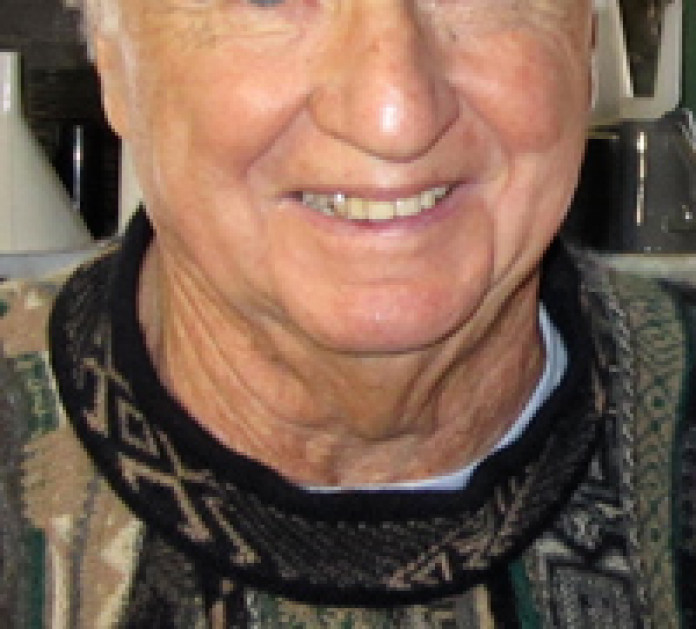 Generations of Warsaw families have bought their groceries at Owen's Supermarket.
Longtime owner Joseph "Joe" Prout, who was instrumental in expanding the store's growth over the years, passed away Wednesday at 87.
In a telephone interview this morning, Prout's oldest daughter, Kathy Kreicker, Warsaw, said when her father married her mother, Marilyn Emerick, her mom's dad, Owen Emerick, had a small grocery store in downtown Warsaw. Prout started working at the grocery, helping Owen out.
That store burned down, but another grocery store was built in the late 1950s or early 1960s where the Owen's Supermarket is now located on Market Street, Kreicker recalled. The store was named after Kreicker's grandfather.
After Owen Emerick semi-retired in the mid-1960s, Prout took over the full operations. A second Owen's later was opened in Warsaw, as well as two stores in Huntington, one in Auburn and one in Ligonier. Kreicker said they also had one store in Kalamazoo, Mich., for awhile.
"It was all Dad's doing," Kreicker said.
In 1997, the Owen's stores were sold to Kroger's.
"He was very successful in the community," Kreicker said. "He came from very modest means and was dirt poor."
She said he understood the importance of working hard and a good education. He worked his way through the Indiana University business school, working at Phi Delta Theta House, and at Dalton Foundry in the summer. He graduated from Warsaw High School and from the business school in 1951.
"He developed early on a work ethic that's unparalleled. He believed if you work hard you could change your situation. He respected his customers and respected their intelligence," she said.
Owen's had the best employees in town, she said, and her father realized that and nurtured that. The employees were very good at customer service because of her dad, she said.
After his retirement, Prout kept homes in Naples, Fla.; Warsaw; and Saugatuck, Mich. He was born Oct. 23, 1928, in Noblesville, to Joseph and Vera Prout. He  has four daughters with Marilyn, three of whom still live in Warsaw.
On March 14, 1992, he married Mary Hanft, who survives.
No services are planned, but a celebration of his life will be held at a later date.
His obituary appears on page 3A of today's edition.