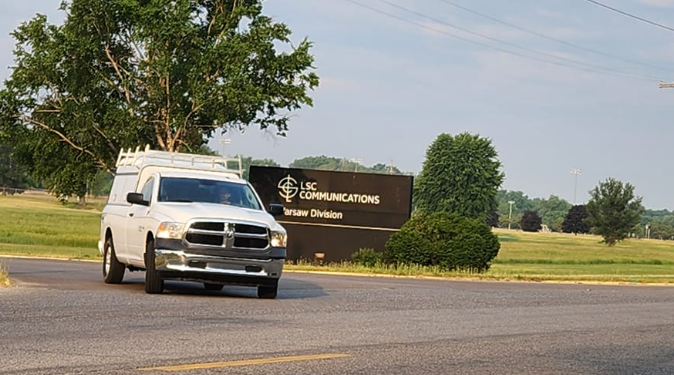 By Dan Spalding
News Now Warsaw
WARSAW — More details have been released concerning Tuesday's announcement that LSC Communications will close its plant in Warsaw.
Word spread quickly Tuesday morning after employees had been informed.
According to the state's WARN website, the closing will affect 525 employees. Layoffs will be spread over a two-week stretch  beginning Sept. 10.
The massive layoff in Warsaw is the biggest in Indiana in nearly a year, according to the state's WARN web page, which tracks large-scale layoffs.
Confirmation of the closing came Tuesday from Warsaw Mayor Joe Thallemer who said he was informed of the move early in the morning.
Thallemer also reported that the company told him the property has already been sold to a firm that will work to find tenants for the manufacturing facility.
County records show the 189-acre property along Old Road 30 was sold in April to Phoenix Warsaw Industrial Investors, Milwaukee, for $13 million.
LSC acquired R.R. Donnelley's print division in 2016. In 2020, LSC was acquired by Atlas Holdings.
Atlas Holdings said on its website that LSC is the largest producer of books in the United States and a leading manufacturer and distributor of magazines, catalogs and office products.
In January, the printing company laid off over 650 workers in Lancaster, Pa., closing two plants.