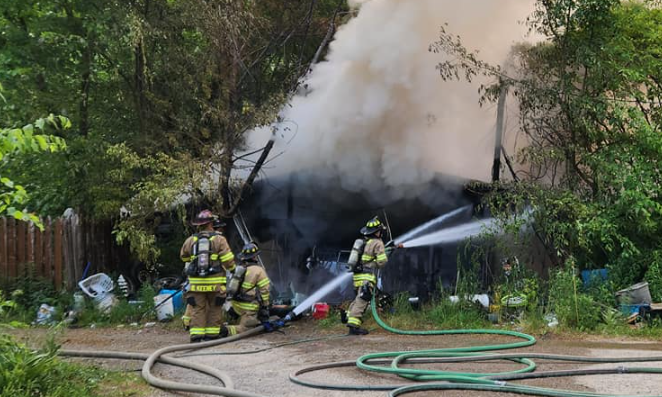 By Dan Spalding
News Now Warsaw
WARSAW — A fire that started in an old chicken coop led to the closure of SR 25 shortly after 7 a.m. Thursday.
The fire at a residence along SR just south of CR 200S — in the middle of what's known as the Devil's Backbone — was called in around 7:15 a.m.
No injuries were reported and the owners were home at the time.
Fire crews were still being called in to assist an hour later
A man at the scene who said he was the owner, said the structure was an old chicken coop used for storage.
Much of the building was surrounded by heavy vegetation and debris.
Firefighters closed SR 25 to use the roadway for water transfer from tankers because of the limited nearby parking space.
Emergency crews from Warsaw-Wayne Fire Territory, Winona Lake, Claypool, Atwood and Plain Township were among the departments responding to the fire.
The road remained closed as of 8:40 a.m.
No other information was immediately available.