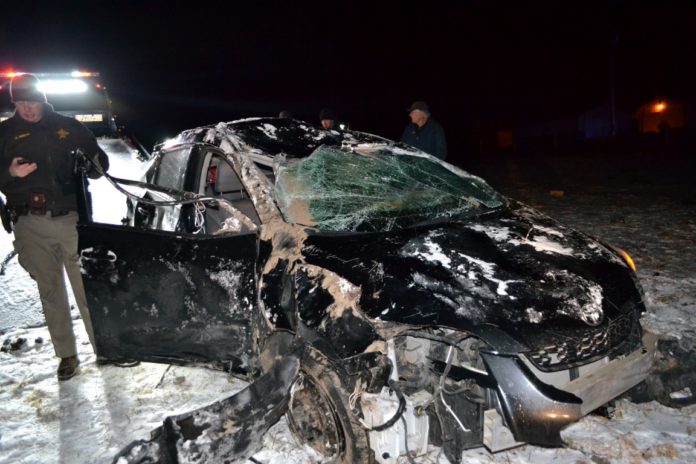 Kosciusko County officials are currently investigating a motor vehicle traffic crash on County Road 800 North at 600 East near North Webster Indiana. One male subject sustained Fatal injuries in the single vehicle rollover crash.
Kosciusko County Sheriff's Deputies and emergency personnel responded yesterday evening at 9:08 P.M. to a reported single vehicle rollover crash with a male subject ejected from the vehicle. The crash involved a west bound 2010 Toyota Matrix that lost control and exited the southern edge of the roadway. The Toyota rolled multiple times after leaving the roadway causing the driver to be ejected from the vehicle. The male operator was found unresponsive and was pronounced dead at the scene by the Kosciusko County Coroner's Office. A female passenger in the vehicle was treated for injuries and transported to Lutheran Hospital Fort Wayne. The operator who sustained fatal injuries was identified as Zeth A. Begley, 28 years of age, of North Webster Indiana.
Officers stated that the crash is still currently under investigation. The Kosciusko County Fatal Team was assisted at the scene by members of the North Webster Fire Department, North Webster EMS, Syracuse EMS, North Webster Police Department, the Kosciusko County Highway Department, and the Kosciusko County Sheriff's Department.