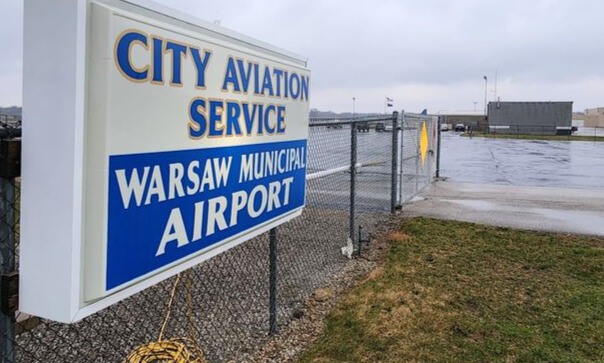 By Dan Spalding
News Now Warsaw
WARSAW — Warsaw Mayor Joe Thallemer said he was caught off guard by Kosciusko County Council's abrupt move last week to table the airport authority proposal for a year.
The vote came after Warsaw City Council unanimously backed the idea and a week after city officials, representatives of economic development groups and the county's largest employer – Zimmer Biomet – spoke in favor of creating a city-county airport authority to help better fund the facility.
County Council voted 4-2 Thursday to table the idea for a full year and did so without much public discussion among county council members.
Councilman Dave Wolkins, of Warwsaw, proposed the delay and said the new tax comes at the same time many residents are receiving significantly higher seasonal tax bills spurred by changes in the residential market in recent years.
A handful of speakers at the meeting last week expressed opposition due to the looming tax.
After Thursday's vote, County Council President Mike Long cautioned that the move should not be seen as an effort to kill the proposal.
The move left some city officials wondering.
Thallemer said on Friday he was caught off guard.
" Depending on council's motivations, I suppose time will tell," Thallemer said.
"If they really believe this is better to wait and feel like they definitely want to go back and re-address it, I'm fine with that. But if it is just kicking the can down the road, I would prefer they just vote it down," he said.
Thallemer conceded timing of the issue as property taxpayers face a higher property tax bill became a factor.
He said his own taxes are going up nearly 25 percent.
Wolkins said Thursday the county needs to look at other sources of income to help support the airport.
Thallemer said there are other sources, but questioned if any of those would be sustainable.