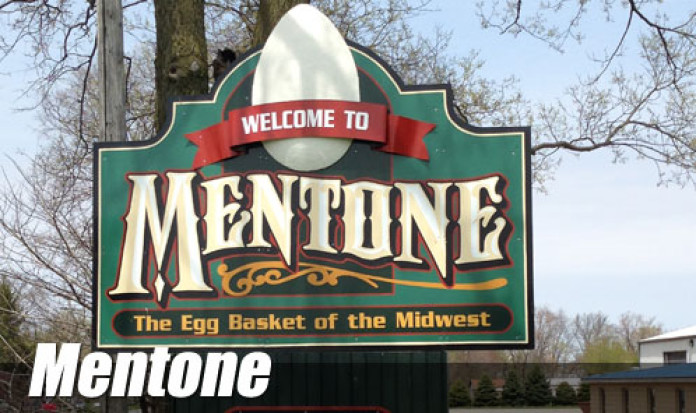 Mentone Town Council members held a public hearing before their regular meeting Wednesday  about raising the Cumulative Capital Development Fund rate for town residents.
In January, Clerk-Treasurer Nikki Norris said raising the rates was suggested by the town's financial advisor, Baker Tilly. The possible levy would go from $0.0383 to $0.05, which Norris said would mean an increase of $4 for a house valued at $100,000. However, she said some people might not even notice a difference.
There was no public comment during the hearing. The Council will hold a second hearing starting at 6:30 p.m. April 7. During the regular meeting on April 7, the Council will vote on whether  or not to raise the rate.
During Wednesday's meeting upcoming events were discussed.
Councilwoman Shelley Krueger said the farmer's market opening day is May 8. There's going to a craft and antique fair, too. The market is open from 8 a.m. to 2 p.m. Vendors can contact Krueger at sk5196@yahoo.com about being in the market.
Councilman Tim Croy said Mentone Days is still being planned for June 3, 4 and 5. He said things may be change a bit. That Friday night, Mentone Days will have a car show and, on the other end of the street, there is going to be a band that will play for about three hours.
The Mentone Chamber of Commerce will host an Easter egg hunt at 10 a.m. April 3 at Mentzer Memorial Park.
Council President Jill Gross read an email from Mentone Youth League. The email indicates the league plans to open its season the weekend of April 30 and May 1. In addition, the league members plan to hold their annual baseball tournaments during Egg Festival weekend. The email said the league is willing to do whatever route for the parade the Council thinks is safest: to start from Mentone Elementary, go through the viaducts and end at the youth league.
The Council approved the parade.
Gross will get hold of the league members and have them get in touch with Town Marshal Jim Eads to work on a route.
In other business, the Council approved town attorney Andrew Grossnickle to contact Indiana Telephone Network to modify or terminate the contract it has with the town to rent internet provider equipment space on the water tower. Grossnickle was authorized to sign any paperwork necessary.
In other business, Croy asked a representative from Apex Waste to attend the April 7 meeting. Apex is the town's new trash removal company.
Croy asked that a representative be at the meeting to introduce himself to the Council and possibly answer any questions they have.