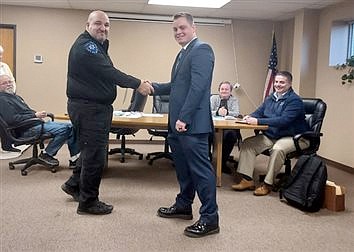 MENTONE – Mentone Town Marshal Jim Eads announced Wednesday he is retiring from his position.
Eads' last day will be Oct. 30. He said has been with the Mentone Police Department for 29 years and has been town marshal since 1998.
Within the next couple months, Eads and his wife, Tammy, plan on moving to Tennessee and taking jobs there.
Eads said when it comes time, it'll be hard for him to leave Mentone and the surrounding community, saying the community has been good to him and Tammy.
Eads is one of two full-time employees with the police department. The other is deputy Jacob Bill.