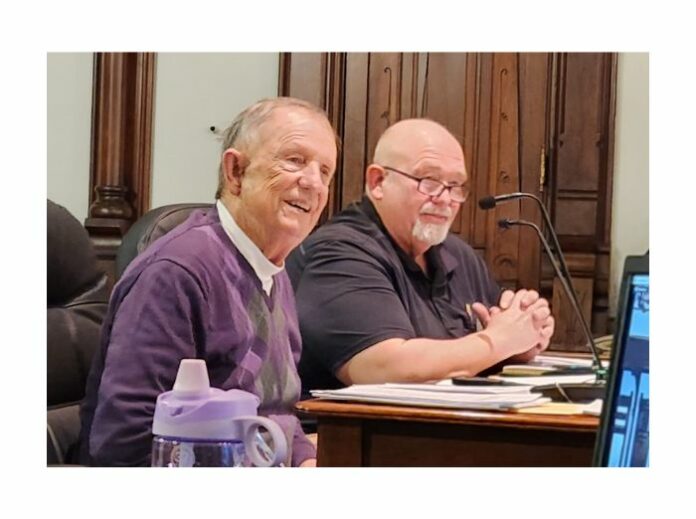 By Dan Spalding
News Now Warsaw
WARSAW — Kosciusko County Council elected a new president for the new year, but he was a bit reluctant to take the reigns.
Council members Mike Long and Joni Truex were both nominated to serve as president, and Long prevailed in a 4-3 vote.
Council newcomers Dave Wolkins nominated Long and Tony Ciriello seconded the idea. Others supporting the proposal were Kathy Groninger and Long.
Sue Ann Mitchell, who served as president last year, was ready to vacate the seat following the election of officers so that Long could take over control of the meeting.
But Long, apparently not ready to take over, balked and asked Mitchell to run Thursday's meeting.
"I know that's highly unusual," Long said.
The request seemed to catch some people off guard and drew a few laughs
Mitchell agreed to run the meeting, and jokingly quipped, "Are you sure you want to be president?"
Kathy Groninger was elected to serve as vice president for 2023.