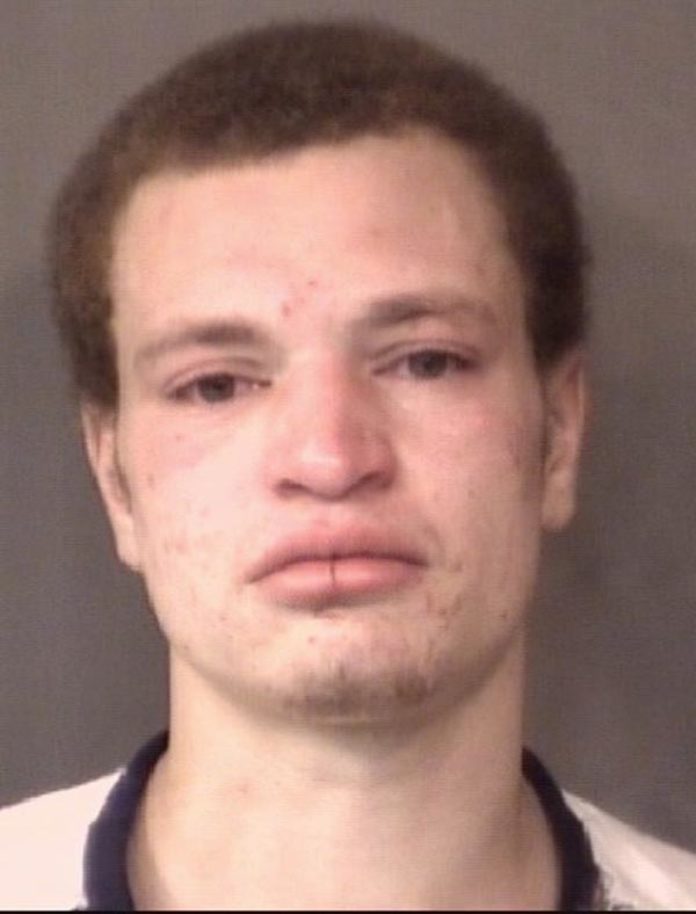 A Milford man was arrested Tuesday on charges of domestic battery, a class A misdemeanor; domestic battery with a child under 16 present and residential entry, both level 6 felonies.
Joshua Ryan Auer, 22, of 212 W. First St., Apt. 2, Milford, was arrested at 3:09 p.m. and booked into the Kosciusko County Jail on a $6,000 bond.
According to a probable cause affidavit from the prosecutor's office, on Tuesday a law enforcement officer with the Milford  Police Department responded to a domestic battery call at 212 W. First St., Apt. 1 in Milford. Upon arrival, the officer met with a female victim who had scratches and contusions on her face and neck.   The victim's neighbor also was present and complained of pain to his right hand and stomach and had a bloody nose.
The officer spoke with the victim who advised she was in an argument with her live-in boyfriend, identified as Auer, when he grabbed her shirt in an aggressive manner and pushed her up against the residence. She attempted to go inside when Auer grabbed her by her hair, pulled her around and hit her. She escaped to her neighbor's to use the phone and call 911. Auer allegedly forced his way into the neighbor's residence without permission or consent and punched the neighbor three to four times in the face, according to the affidavit. The victim advised during the altercation her two children were present and could see or hear the battery taking place.
The officer interviewed the neighbor who advised that the victim and Auer were fighting and the victim came to his home with her children to use the phone. Once she came into the apartment, Auer allegedly forced his way in without permission. He told police he asked Auer to get out of his residence and Auer allegedly began striking him in the face. The neighbor was taken to the hospital for medical attention and was found to have two fractures to his hand and received a soft cast.