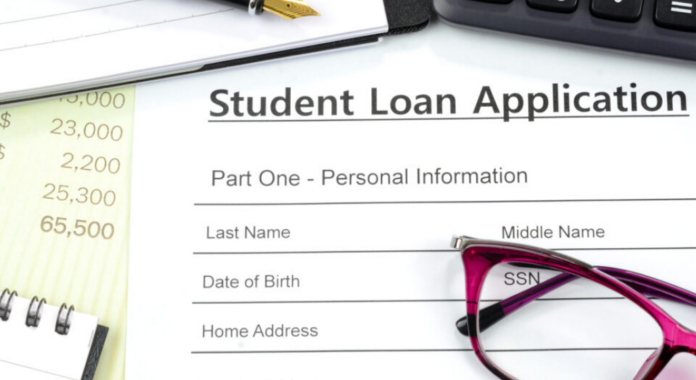 Ariana Figueroa
Indiana Capital News
WASHINGTON — More than 4 million federal student loan borrowers are enrolled in the Biden administration's new repayment program, according to figures released Tuesday by the U.S. Department of Education.
Of those, 89,500 are from Indiana.
With the pause of more than three years on federal student loan repayments coming to an end in October, and the Supreme Court's summer decision to strike down the White House's one-time debt relief program, the Department of Education has rolled out several repayment and loan forgiveness programs. One of those initiatives is the Saving on A Valuable Education, or SAVE, plan that for some borrowers could result in no monthly payments.
"Our top priority is to support borrowers as they prepare to return to repayment with the tools and resources that they need," Jason Miller, deputy director for management at the Office of Management and Budget, said on a call with reporters Tuesday.
The new income-driven repayment plan calculates payments based on a borrower's income and family size and forgives balances after a set number of years. The Department of Education has estimated that most borrowers will save about $1,000 per year under the new plan.
Borrowers who are currently in the Revised Pay as You Earn plan, will automatically be enrolled in the SAVE program.
Democrats, such as U.S. Senate Majority Leader Chuck Schumer of New York, are expecting legal challenges.
"While there will be those that will challenge this in court, the administration has carefully crossed the legal t's and dotted the legal i's," Schumer said in a statement following the opening of applications for the SAVE program on Aug. 22.
So far, the states with the highest number of borrowers enrolled in the program are Texas, with 345,800, California with 331,600, Florida with 291,100, New York with 212,800 and Pennsylvania with 170,200.
James Kvaal, the undersecretary of Education, said no borrowers will owe payments if they make $15 an hour while supporting a family, and that borrowers will not see their balances grow due to unpaid interest "as long as they keep up with their payments."
"We're not just lowering payments for today's borrowers, we're helping entire families and communities, and we're making paying for college more affordable for millions of future students," Kvaal said.
Borrowers who have defaulted on their student loans at any point will be able to enroll into the SAVE program through the Fresh Start program, which is a one-time program for those who have defaulted on federal student loan repayment.
Even though the pause on federal student loans is set to end in October, borrowers will still have a year of leniency to begin repayments, but interest will accrue starting this month. The program starts Oct. 1 and will extend until Sept. 30 of next year.
Here's a state-by-state breakdown by the Department of Education of how many borrowers have enrolled in the SAVE program:
Alabama – 63,500
Alaska – 6,300
Arizona – 87,200
Arkansas – 38,500
California – 331,600
Colorado – 78,500
Connecticut – 39,300
Delaware – 12,300
Florida – 291,100
Georgia – 178,600
Hawaii – 11,000
Idaho – 25,100
Illinois – 142,100
Indiana – 89,500
Iowa – 39,900
Kansas – 35,000
Kentucky – 60,300
Louisiana – 63,800
Maine – 18,800
Maryland – 75,600
Massachusetts – 66,700
Michigan – 143,600
Minnesota – 73,900
Mississippi – 45,300
Missouri – 82,300
Montana – 13,800
Nebraska – 22,400
Nevada – 35,300
New Hampshire – 15,600
New Jersey – 92,300
New Mexico – 25,000
New York – 212,800
North Carolina – 144,300
North Dakota – 7,500
Ohio – 181,400
Oklahoma – 45,100
Oregon – 61,500
Pennsylvania – 170,200
Rhode Island – 12,000
South Carolina – 81,600
South Dakota – 10,700
Tennessee – 91,800
Texas – 345,800
Utah – 30,000
Vermont – 7,500
Virginia – 104,800
Washington – 74,800
West Virginia – 22,800
Wisconsin – 70,100
Wyoming – 5,100
* * *
The Indiana Capital Chronicle is an independent, nonprofit news organization dedicated to giving Hoosiers a comprehensive look inside state government, policy and elections. The site combines daily coverage with in-depth scrutiny, political awareness and insightful commentary.
You can read the original version of the story here.