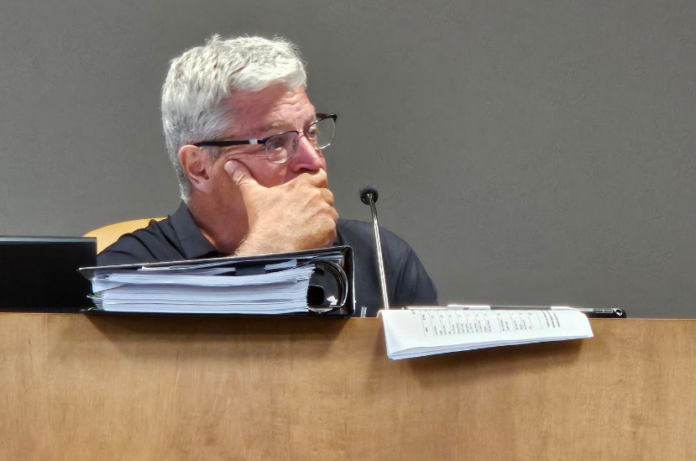 By Dan Spalding
News Now Warsaw
WARSAW — Warsaw City Council is poised to double the amount of money it provides the Animal Welfare League for next year.
The plan is part of an effort to revamp the way the city looks at how it funds non-profits each year.
On Monday night, city council unveiled its funding proposals for nine different non-profits.
AWL received $35,000 for the current year but is set to receive $70,000 for 2024, according to city paperwork.
The move is good news for the non-profit which provides animal control services or all or Kosciusko County and has actively lobbied for more financial support from the various communities it serves.
Dan Woods, a member of the AWL Board of Directors, told the council Monday night that 1,660 dogs and cats and one pig were dropped off at AWL in 2022.
 Of those, 480 came from within the city limits of Warsaw, he said. 
About 400 of those were dropped off by residents, with the remaining coming from Warsaw Animal Control Officer Justin "Tug" Curtis.
AWL is one of three organizations that are proposed to receive a big boost in financial support from the city next year.
Warsaw Main Street will see its funding rise from $31,000 to $61,000 in 2024 to cover $30,000 for a new Main Street coordinator, a proposal put fourth in a recently-adopted Hyet Palma study.
The city also intends to double the amount of money set aside for the Warsaw Main Street facade program from $25,000 to $50,000.
The facade program helps downtown merchants subsidize improvements to their exterior businesses. Funding for the program has not increased in more than 20 years, officials said.
The increase in support is also a recommendation from the Hyett Palma study.
Safe Harbor Child Advocacy is set to receive $5,000 in 2024 after requesting $10,000. The group did not receive funds from the city for the current year.
City Council did not make any decisions Monday night.
Dobbins told council members that they could arrange for presentations from other non-profits next month if they so desire.
Mayor Joe Thallemer reminded council members that they could still make changes to the proposals.