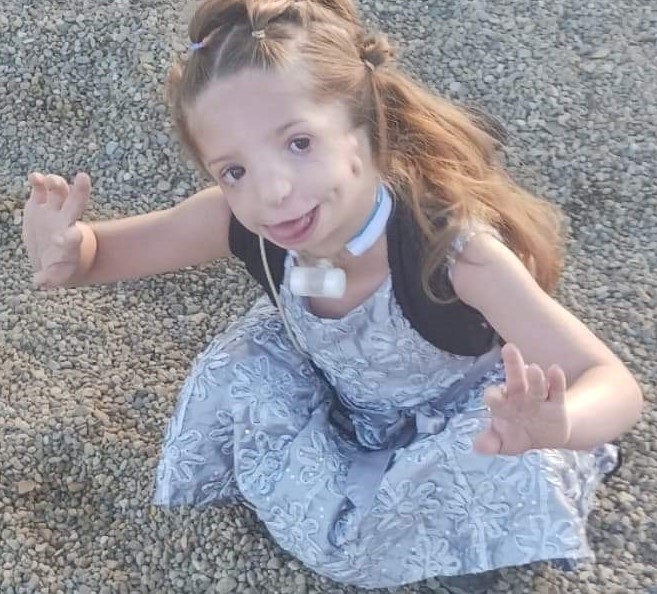 Myracle Jade Manns, age 7, of Argos, Indiana, passed away on Tuesday, October 11, 2022 at her home.
Myracle was born on August 18, 2015 in Fort Wayne, Indiana the daughter of Melissa Wirsing and Matthew Manns.
She was known to be the sweetest girl and her hearts desire was to be a cheerleader. She was a coloring artist; she loved the lol dolls and had her room decorated with them. She was a True Diva.
Myracle will be lovingly remembered by her mother, Melissa Wirsing (Jason Chapman) of Argos; father Matthew Manns of Claypool; Maternal Grandmother Debra Wirsing of Warsaw, Paternal Grandparents Cherie (Gene) Warner of Claypool and Darrell Manns of Florida, her brother Madyn Manns, Jace Wirsing, Xavier Chapman, and Niko Chapman, and sister Madyson Manns. She was preceded in passing by her grandparents Don and Sharon Masterson.
A visitation with family and friends will be from 1:00 -4:00 pm on Saturday October 22, 2022 at McHatton-Sadler Funeral Chapels, 2290 Provident Ct. Warsaw. Funeral services will begin at 4:00 pm in the funeral chapel with Pastor JP Morgan officiating. Interment is Private.
The family kindly request the memorial donations to assist with funeral expenses be made to:
McHatton-Sadler Funeral Chapels
2290 Provident Ct.
Warsaw, Indiana 46580
To Sign the Guestbook or Send a Condolence to the family please visit www.mchattonsadlerfuneralchapels.com