A Nappanee man was arrested for battery of a child under 14 years old Wednesday.
Jesse Doe Walker, 25, of 8784 N. CR 425W, Milford, was arrested at 11:43 a.m. Wednesday. According to a probable cause affidavit from the Kosciusko County Prosecutor's Office, on Nov. 4 Walker "did knowingly or intentionally touch another person under the age of 14 in a rude, insolent or angry matter, resulting in bodily injury."
On Nov. 6, a Nappanee police officer spoke with a woman who said that on Oct. 4, Jesse Walker battered her daughter. She said Walker became angry with the child for failing to place her toys in the proper location in her room. Walker threw the child against the wall, causing bruising to her face and neck. He slammed the door on her, and the woman could hear spanking or hitting inside.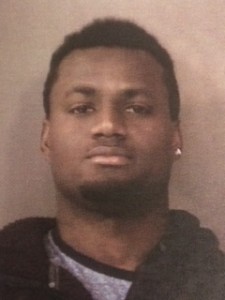 The officer observed the child had a large bruise to her right eye and a hand print on her cheek that the juvenile stated was from Jesse Walker.
On Nov. 9, a Department of Child and Family Services investigator spoke with the juvenile, who said Walker had spanked her for not cleaning her room. He threw the couch out and spanked her on the bottom using his hand. She stated she had handprints everywhere on her body from being spanked.
The officer spoke with Walker, who said he had disciplined the child for not cleaning her room and for writing on the wall. He admitted the woman and he had argued about spanking the girl and that she did not think the child should be spanked, which made Walker angry. He grabbed the child by the arm and jerked her into the bedroom, hitting her head on the side of the door, according to the affidavit.
Walker admitted spanking the child and holding her head down causing injuries to her neck during the spanking. He admitted to being upset while he was spanking the child.