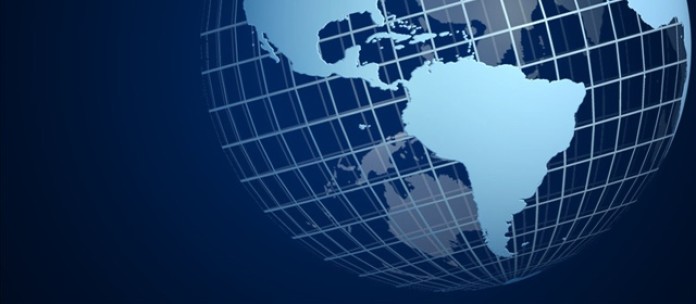 NASA is working to get humans to Mars by the 2030s, and a representative of Kennedy Space Center is coming to Warsaw to get people excited about the mission.
Norman Tokarz, of Kennedy Space Center's Ground Systems Development and Operations Program in Florida, will be speaking to 4-H clubs, students and their families for an Indiana bicentennial event at the Kosciusko County Fairgrounds at 4:30 p.m. Oct. 1, according to an email from Amanda A. Griffin, communication office, Kennedy Space Center. The program is titled NASA "The Journey to Mars Begins Here."
In a telephone interview Monday afternoon, Tokarz said, "We're trying to get folks excited about future missions and what we're doing down here in Florida. There's lots to do to get ready to do that."  He said the first step is building the infrastructure where the space rockets will launch.
Griffin's email states that at Kennedy Space Center, NASA is increasing and modifying its infrastructure to accommodate the new heavy-lift rocket Space Launch System and the Orion Crew Module. A test flight, without a crew, is scheduled for late 2018 that will go beyond the moon to test systems before astronauts are onboard.
Tokarz said the test launch in 2018 is the first major step.  "It's pretty cool and we're excited about it," he said.
When he comes to Warsaw, he said the idea is to explain to people how difficult the journey to Mars is, the technology that is being used and what it will take to get to the fourth planet from the sun.
Additionally, he said his talk will be to get kids excited about the Mars mission. By the time the space trip happens in the 2030s, he said today's students will be old enough to take part in it.  "We want to try and get them excited," he said.
For his presentation, Tokarz said he will have lots of good Power Point presentations, charts, slide and videos to show.  "I'll have lots of good things to talk about and look at," he said, including what the rockets and the surface of Mars looks like and pictures of NASA's facilities.
Tokarz will be giving one talk Oct. 1, and he said the age group will not be limited, but he will be targeting some groups like the 4-H clubs.
He first became interested in the space program himself when he was a kid and thought the Apollo missions were really cool. His interest in NASA continued in college, but after the Challenger space shuttle exploded in 1986, he had some questions. Then he had the opportunity to interview with NASA and landed a job.
"In my career here, this has been the most interesting, to have an opportunity to be on the leading edge of the Mars mission," he stated. While he may be too old to journey to Mars in over 14 years, he said being a part of the team that made it possible has been thrilling.
One of the things he will talk about in October will be about the length of a flight to Mars. Tokarz said it will take seven months to 1-1/2 years, with a round trip possibly taking three years. The launch time will be targeted to minimize the trip time as much as possible, but the shortest time would be at seven or eight months.
"It could be longer," he said, but that will be taken into account in the planning.
The International Space Station today is collecting data on the effects of weightlessness on humans in space. There are different experiments taking place up there like how to grow food on Mars.
The Academy Award-winning movie "The Martian" starred Matt Damon as an astronaut who gets left behind on Mars. Tokarz said the author of the book that the movie was based on consulted with NASA experts so a lot of technical facts are mixed in with the book's fiction. Many things in the movie – like growing food on Mars – have been on NASA's drawing board for years. "There's a lot of neat stuff in ('The Martian') especially the geography of Mars that is referenced," he said.
During his talk in less than three months, people will be able to ask questions and learn more about Mars and the planned missions.  Tokarz's visit is a result of him and his wife being friends with Mike Loher, Warsaw. "He vacations in Florida. We met him several years ago," Tokarz said. Tokarz said Loher is helping with the planning of Indiana bicentennial events in Kosciusko County and he asked Tokarz about getting someone from the space program to speak. Tokarz volunteered and said it was a good opportunity to spread the word about what is happening with the space program.
"I just really want folks to take the opportunity to learn what we're doing. We are working on an endeavor to Mars. I encourage everyone to come out and hear what we're doing. I want to inspire kids to start thinking about what they want to do in the future with their careers," he said.