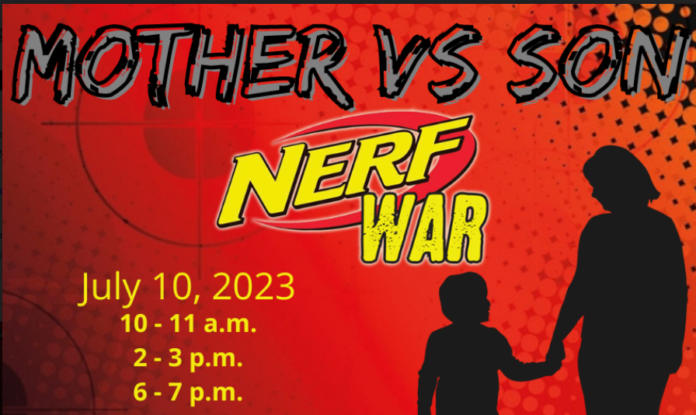 News Release
WARSAW — Warsaw Parks and Recreation Department has announced plans for a Nerf battle between moms and sons.
The battlefield will be equipped with barricades to hide behind while you take on
opponents. Each battle is an hour long.
The event is one of several new programs offered this year by the parks department and will be on July 10 at the Pete Thorn Youth Center gym with three different starting times: 10-11 a.m., 2-3 p.m. and 6-7 p.m.
Each male will receive a goody bag.
Each participant must bring their own non-battery-operated Nerf gun. Nerf
darts will be provided to each participant Only the darts purchased by the Parks
Department will be allowed during the battle.
Registration is required and opens Thursday and continues thru June 30 or until filled.
Each participant must register, The cost is $7 per participant. For example, a mom and son are coming and it will cost a total of $14.
To register click here.
Gold Level sponsorship is being provided by Lake City Saver.