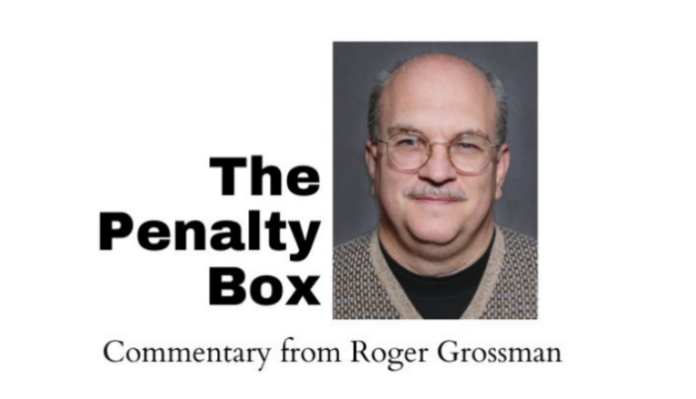 By Roger Grossman
News Now Warsaw
My parents were not rich people.
When they passed away, they left the six remaining Grossman siblings with very little in material things but a treasure chest full of the stuff that really matters.
That said, each of us kids 'inherited' something earthly from each one of them.
For me, my love for sports (specifically the Cubs) comes from my mom. If you read my column regularly, you know the story of how she and I used to listen to the Cubs almost daily every year of my childhood.
My dad gave me a love of fishing. He didn't just take me with him fishing, he taught me how to fish. He taught me how to put a line on a pole, how to tie the knots, and how to read whether my bobber was being blown by the wind or something was tugging on
my bait.
My dad also used that time while we were fishing to talk—meaningful conversations about a lot of different subjects. And my dad was not big on deep conversations. He was happy to participate in them, but he almost never initiated them. When we were fishing, though, it was different.
It was always comfortable, and his timing was always right.
One of the last days I spent with him was a Friday in August of 2005. I was in a boat the size of a bathtub with my dad and my brother. We fished for hours with nothing in the bucket to show for our trouble. A brief rain shower came through. We got soaked, and apparently, the fish got hungry. Sixty-three bluegill later, my dad said to us, "That was the best day of fishing I've had since your grandpa died" (more than 30 years before that).
My brother and I agreed that it was our best day too, because it was his best day. Four months later he had the first of a series of strokes. Three months after that, he was gone.
I don't get the fishing gear out now that I don't think about him, about that day, and about the gift he gave me in a love for fishing.
I bring that up because Indiana is offering a "Free Fishing Weekend" this weekend. Saturday and Sunday, you don't need to have a fishing license to fish in Indiana. You are still required to follow ll the rules of fishing set by the DNR. Those rules include how many fish of a certain species you can catch in one day and how long a largemouth bass must be for you to keep it among other things.
The purpose of this designated weekend is to get people who don't fish or haven't for a long time to grab a pole and get back out in a boat or on a Hoosier shoreline. Dig those poles out of storage, grab the kids and get them out there this weekend. But be warned—they might fall in love with it, and so might you. And you might just find yourself in a conversation that will change a relationship forever in the best possible way.
I'd say that is worth a lot more than the price of a fishing license. Just so you know, the price of an annual fishing license for someone who lives in Indiana is $23. That might feel like a lot of money to you but let me put this in some perspective.
If you fished three times a month from May to September—that's five months. And let's say you caught enough fish to clean and eat once a month—that would be five meals worth of filets. That would be less than $5 per meal.
Go to a grocery store and try to buy fish to feed your family for a meal for less than $5.
Spoiler alert: you can't.
And you don't need a license if you were born before April 1, 1943, and also if you haven't had your 18th birthday yet. You don't need to have a license if you are active in the military and home on leave.
And, oh by the way, even if your bobber doesn't do any funny dances or disappears, the fresh air and time spent on the water is still worth it.
Let's be 100 percent honest—outside of Minnesota and Wisconsin and parts of Michigan—Kosciusko County is the envy of the entire country because of the 120 natural lakes we have here within our border. Take advantage of that. Don't waste it.
And kids (especially you adult kids), don't be afraid to take the initiative and take your dad fishing!
There are no DNR rules about that this weekend either.