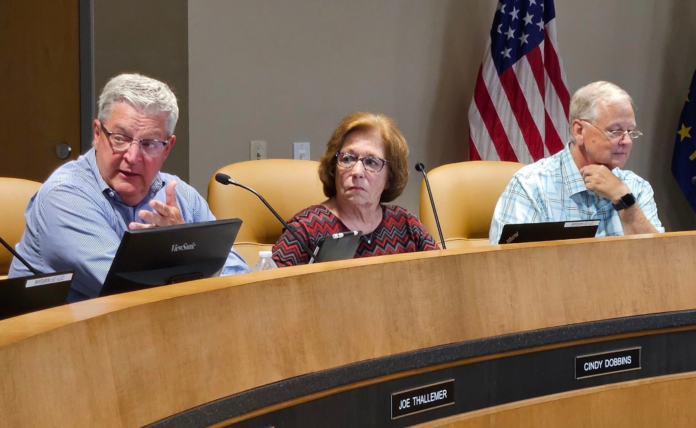 By Dan Spalding
News Now Warsaw
WARSAW — A new state law that expands the number of alcohol licenses in a handful of Hoosier cities including Warsaw has led to two new opportunities for two local restaurants.
City council on Monday night considered two requests from two businesses.
The state law was enacted this year and the city of Warsaw is apparently one of the first municipalities to entertain the idea.
Council approved requests for three-way licenses for Taqueria El Comal at 828 E. Winona Avenue and Salvatari's on US 30 after extensive discussion.
Unlike traditional alcohol permitting, The new law expands some authority to the city council over the renewal process.
City officials say both businesses had been looking into ways to acquire alcohol licenses for quite a while and that the new approach provides a less much expensive route to do so rather than acquiring one through purchase.
Some of the communities allowed extra permits include Kendallville, Warsaw, Winona Lake, Syracuse, Carmel and Fishers.
The legislation also allows minors to sit in a restaurant's bar area as long as they are with a guardian or family member over the age of 21. Minors are allowed to be seated at a booth or table, not at the bar, as long as the purpose of being at the establishment is consuming food rather than alcohol, according to the legislation.
In other matters, the council:
Gave its initial approval for the 2024 budget after a public hearing. Nobody spoke against the financial plan. A second vote is expected in early October.

Approved a 10-year personal property tax abatement for Dalton Corporation, which plans to invest $1.6 million to modernize its core production lines.