By Dan Spalding 
News Now Warsaw
WARSAW — The new sign erected last week by Kosciusko County Coroner Tyler Huffer is turning some heads.
News Now Warsaw was the first to report that the coroner's office was planning to place the sign outside its office on Lake Street in Warsaw to keep a tally of the current number of people who have died in the county from overdose drug deaths for the year.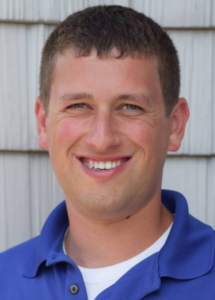 The sign was put up on Wednesday and had to be updated just days later when the number rose to 20 deaths for the year.
Huffer said he got the idea from a community in South Carolina and said he hopes it brings attention to the local drug crisis, which continues to move at a record pace.
"If we can save one life from it, it's done its job, I think,' Huffer said Monday.
He said the reaction from elected officials and the public has been overwhelmingly supportive.
Huffer said he looks forward to the day when the tally moves closer to zero.
In the meantime, Huffer has established a Facebook page that, among other things, details the types of drugs being found in local overdose deaths.
"We aren't just here to make the cause of death (ruling) — we're here to educate why people are dying," he said.