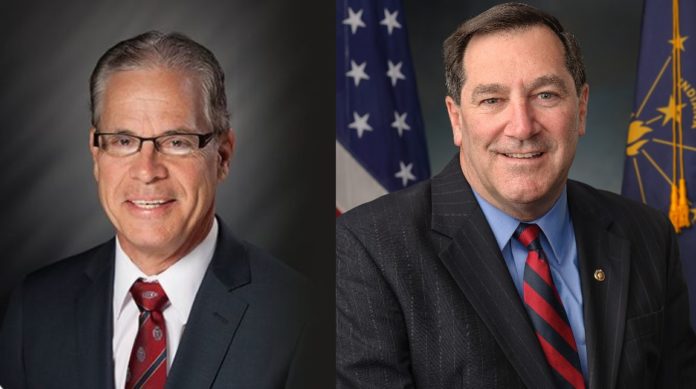 A new poll shows Republican candidate Mike Braun taking a lead over Democrat Joe Donnelly in the U.S. Senate race.  
The IndyPolitics.org poll shows Braun with 47 percent support and Donnelly with 43 percent.
That leaves Libertarian Lucy Brenton with three percent and undecided voters at seven percent.  
The new poll was released Tuesday.