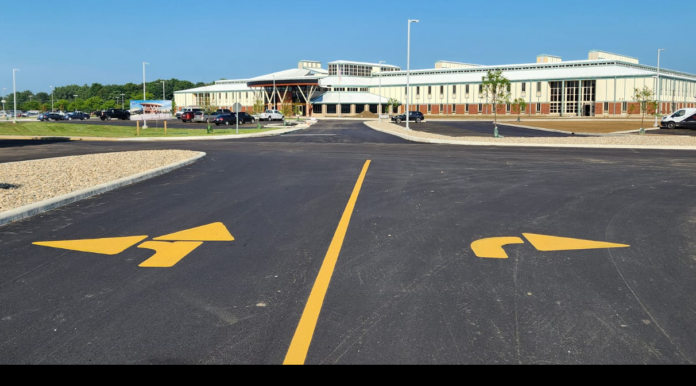 News Release
WARSAW — Warsaw Community Schools is providing insights into using the high school's two entrances for drop-offs.
Changes were necessary after the main entrance was redesigned and constructed this summer.
The district is promoting the new routes with a map and details on social media.
Essentially, there are two routes with drop-off points that serve SR 15 and Logan Street.
Here are some tips outlined by the school district for "Hassle Free Drop-Offs:"
Follow the arrows showing traffic flow and drop off or pick up at the specific marked locations (Doors 2/3 and Door 51).

If you create your own route, it holds up the line and bogs down traffic.

Do not mix the yellow and red routes.

You can drop off all along the sidewalk; You don't have to wait until you are all the way up to the door.

Watch for pedestrians (staff) who may have to cross the line to enter the building.

Avoid having to turn left back out onto SR-15.
WCS students return to class on Friday.