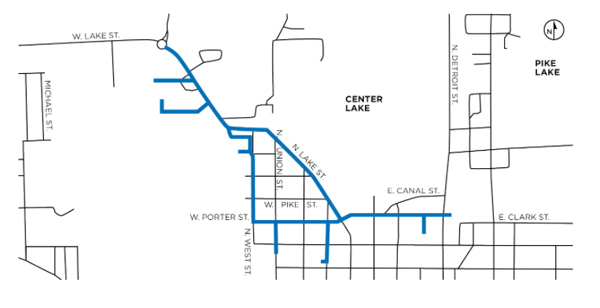 Beginning Monday, NIPSCO will start work to replace and upgrade existing portions of the above ground electric utility pole and line distribution system in the city of Warsaw.
This modernization project is to replace and upgrade 51 utility poles and 1.6 miles of distribution line. System modernization projects offer many benefits to customers including safer and more reliable electric service by eliminating recurring system outages as well as supporting future business expansion in northern Indiana, according to a news release from NIPSCO.
The majority of this work will take place on North Lake Street, West Porter Street and alley ways in that area. Crews will also be working in off road utility easements in this area. As a result of this work, to ensure the safety of local residents and onsite crews, road and lane closures are expected.
Work will take place Monday through Friday from 7 a.m. to 5 p.m. and expected to last through June, weather permitting.
Lane and road closures are expected with this project work, and NIPSCO reminds residents to drive with caution around any marked construction zone and follow the direction of on-site crew members. Advanced signage will be posted prior to work in designated areas, keep a look for posted closure signage.
NIPSCO appreciates the patience of the community during this important system modernization project and will continue to work with city of Warsaw officials to minimize customer impact throughout the duration of this upgrade, the release concludes.