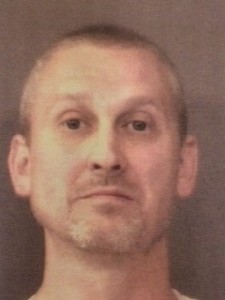 A Syracuse man was airlifted to Parkview Medical after being stabbed twice Tuesday afternoon.
According to a press relase from Syracuse Police Department, at 3:34 p.m., police responded to East Greenhaus Drive for a stabbing incident. On arrival, officers found the victim, Matthew Ganger, 35, Syracuse, had been stabbed twice.
Ganger is currently in good condition at Parkview.
The suspect was identified as Gary Yoder, who had fled from the scene. Officers were able to make contact with the suspect at his residence.
Yoder, 47, of 702 S. Kinder Drive, Syracuse, was arrested at 5:53 p.m. for the assault and was booked into Kosciusko County Jail with a $15,250 bond.
Syracuse Police were assisted by the Kosciusko County Prosecuting Attorney's Office, Kosciusko County Sheriff's Department and Syracuse Fire Department.
(Story By The Times Union)