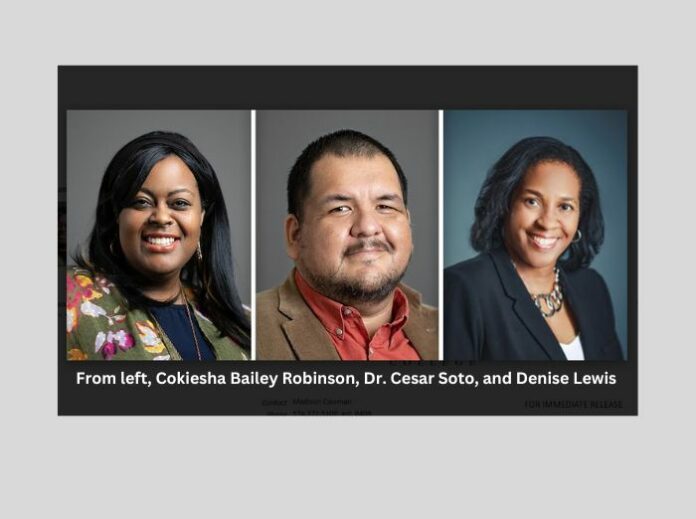 News Release
WINONA LAKE — Grace College will host a panel discussion connected to Black History month, and the public is invited to attend.
The panel discussion, "The Black Panther Franchise: Love, Solidarity, Critique," on Thursday, Feb. 9 at 7 p.m. in Westminster East Banquet Hall.
Dr. Jared Burkholder, history and political science program director at Grace will moderate the discussion, and the panelists will include Cokiesha Bailey Robinson, associate dean of student diversity and inclusion, Dr. Cesar Soto, assistant professor of world literature, and Denise Lewis, assistant professor of online graduate counseling.
"Black History Month is important because it challenges us to wrestle with a cluster of important topics that many of us might not otherwise think much about," said Burkholder. "When it comes to topics such as race, colonialism and representation, history is of course a part of all of this. But film and the arts have a unique means of bringing these issues to people in compelling and provoking ways."
According to Burkholder, the event will invite all in attendance to consider the Academy award-winning 'Black Panther' franchise in light of historical topics and also consider its effectiveness in regard to representation.
"Our panelists will each bring academic, personal and faith-informed perspectives to these topics in a way that promises to be an engaging discussion," said Burkholder. "This will be an evening that you don't want to miss!"
In addition to the panel discussion, Grace College is hosting a number of other events for Black History Month for students as well as the local community.
On Tuesday, Feb. 28, at 6:30 p.m., Associate Dean of Student Diversity and Inclusion Cokiesha Bailey Robinson is hosting a reading of 'Dancing in the Darkness, Spiritual Lessons for Thriving in Turbulent Times' written by Dr. Otis Moss III.
To learn more about diversity and inclusion at Grace, visit www.grace.edu/about/grace-college/diversity-and-inclusion/, and for more information regarding Grace's history and political science program, go to www.grace.edu/academics/undergraduate/academic-schools-departments/school-of-arts-and-sciences/department-of-humanities/department-history-political-science/.