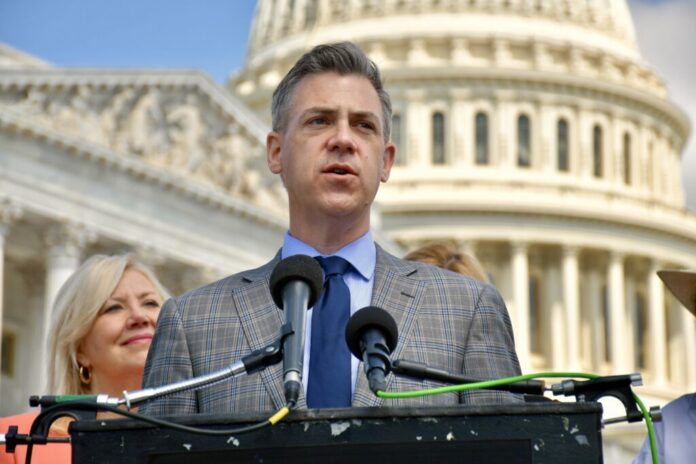 WOWO Radio
COLUMBIA CITY – Former President Donald Trump has given his endorsement to Rep. Jim Banks in his run for U.S. Senate.
The endorsement was posted on Truth Social.
Speaking about the endorsement, Trump said:
"Jim Banks is running for the United States Senate from the Great State of Indiana. I know Jim well, have seen him tested at the highest and most difficult levels, and WIN! Strong on the Border, Crime, our Military and our Vets, Jim will fight for low taxes and regulations, Sanity in Government, and our under siege 2nd Amendment. Jim Banks is respected by all, will never let you down, and has my Complete & Total Endorsement!"
In a response, Banks said the following:
"President Trump was the first president of my lifetime to confront the China threat and put working families in Indiana and across the country first. He strengthened our military and America's standing on the world stage, secured the border, and grew our economy, but in just two years we've seen much of that progress wiped out by Joe Biden and the Democrats' radical agenda."
"I'm grateful to President Trump for his support and look forward to fighting for the America First agenda in the U.S. Senate."
Banks is seeking the 2024 Senate seat vacated by Senator Mike Braun as he enters the race for governor.
The endorsement comes just a day after former governor Mich Daniels said he would not seek to run for the seat.
Banks is the only candidate so far to announce plans to run for the seat.