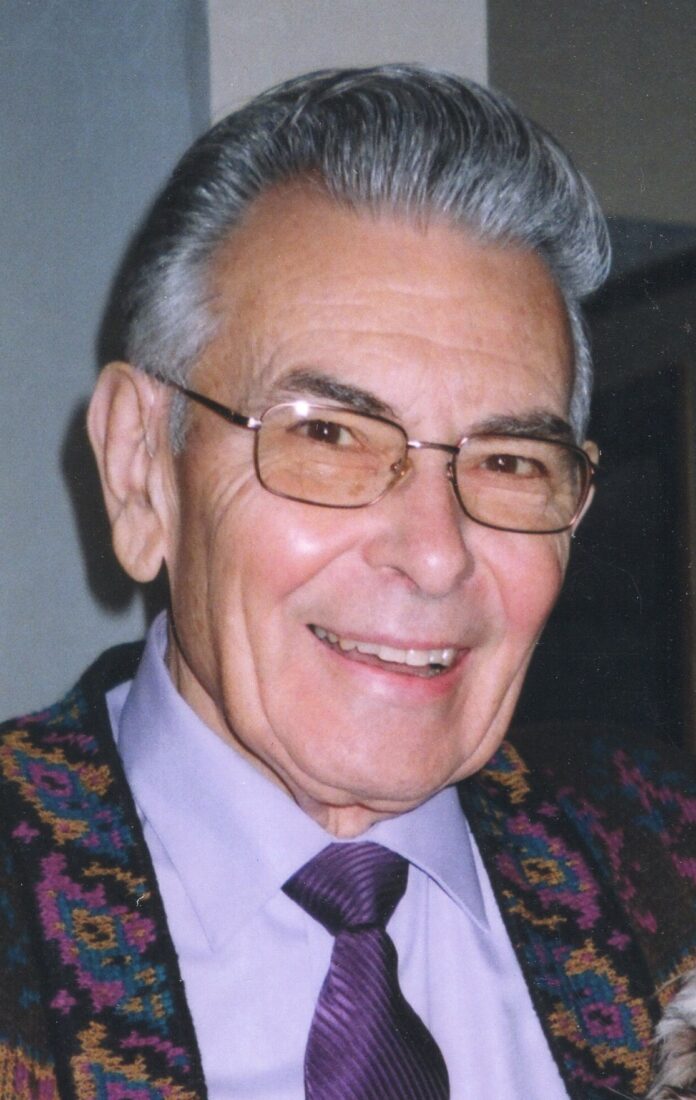 Pastor Douglas Gene Fritzel of Warsaw, IN passed away at 6:50 a.m. on Sunday, September 19, 2021 at Mason Health and Rehabilitation Center of Warsaw to be with his Lord and Savior.  He was 84 years old.
Doug was born January 30, 1937 in Cherokee, Iowa to Lula (Haufle) Fritzel and Harold Fritzel.  On June 15, 1963 he married Margaret Ann Garner in Memphis Tennessee, the love of his life for 58 years.  They raised two children, David and Ruthann, sharing their lives with a never-ending faith in God.  Whatever the Lord put before them throughout their 58 years of marriage was met with faith, hope, and love.
Doug graduated from De Smet High School in De Smet, South Dakota in 1954.  He continued his education at South Dakota State University in Brookings, SD and graduated in 1958 with a Bachelor's degree in biology.
On September 24, 1958 he enlisted in the U. S. Navy, and attended the U.S. Naval School of Music where he played the clarinet and was the lead saxophonist in the Admiral's Band.  He proudly served and was honorably discharged with the rank of MU2 on September 21, 1962.
While living in Tennessee, he earned a Master's degree in education from the University of Memphis in 1963.  He was the music and choir director at Thrifthaven Baptist Church and also served as the Dean and President of Memphis Baptist College.
As he daily watched the students study the Bible, God created a desire in him to go to seminary.  In 1969 he moved his family to Warsaw, Indiana to attend Grace Theological Seminary where he received a Master of Divinity degree in 1976.  He then earned a Doctorate of Ministry from Trinity Evangelical Divinity School in Deerfield, Illinois in 1982.
God led him to pastor three churches in Indiana:  Bible Baptist Church in North Manchester, Tippecanoe Community Church and Warsaw Bible Church.  Doug served faithfully in ministry for a total of 44 years.
The highlight of many summers was the ten nights of Vacation Bible School when unique characters like Mr. & Mrs. Old Timer visited.  Their lessons were unforgettable.  The offerings were weighed rather than counted and were mostly pennies.  The best prizes for one of the summer sessions were adorable wiggly puppies.  The children were ecstatic.  For 26 years Doug and Margaret passionately ministered to children through the church Awana Club.
Doug was a devoted husband, father, grandfather, great grandfather, brother and friend to many.  He would most want to be remembered for his love and faith in his Savior Jesus Christ.
He will be lovingly remembered by his wife Margaret (Warsaw, IN), son, David Fritzel (Ft. Wayne, IN), daughter, Ruthann and husband Kyle Cherry (New York), brother, Roger and wife Adelaida (Virginia).  Also surviving are eleven grandchildren, Courtney, Cameron, Bryce, Ryker, Josiah, Ethan, Mackenzie, Aria, Matthew, Meagan, Maleah, and one great grandchild named Chloe.  He was preceded in death by his parents, Harold and Lula Fritzel.
Visitation will be held from 4:00 – 7:00 p.m. on Wednesday, September 22, 2021 at Redpath-Fruth Funeral Home, 225 Argonne Road, Warsaw, IN.  Doug's life will be celebrated at 10:00 a.m. on Thursday, September 23, 2021 at Redpath-Fruth Funeral Home and officiated by Pastors Carl Lendermon and Joshua Goepfrich.  A graveside service will follow at Oakwood Cemetery of Warsaw.  Military rites will be conducted by the American Legion Post #49, V.F.W. #1126, both of Warsaw and active duty members of the Navy Honor Guard.
Memorial donations may be directed to Lakeland Child Evangelism Ministries, Inc., P.O. Box 612, Winona Lake, IN  46590; Spanish World Ministries, P.O. Box 542, Winona Lake, IN  46590; or to Hilltop Community Church, 2005 Fisher Ave., Warsaw, IN, 46580.
Online condolences may be sent through the funeral home's website at www.redpathfruthfuneralhome.com.