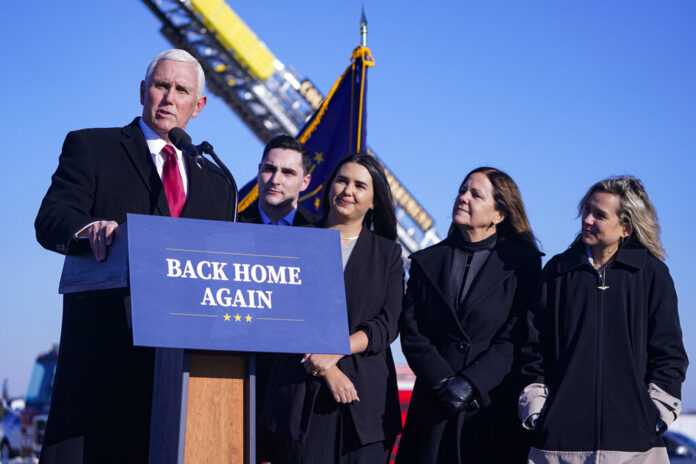 COLUMBUS (Network Indiana) — There has been a lot of talk and speculation on what the future holds for former Vice President Mike Pence, but on Wednesday he cleared up where he and his family plan on calling home.
"Serving as your vice president was the greatest honor of our life," said Mike Pence Wednesday after arriving in Columbus, Indiana. "But now that that season of service has come to an end, we just had to come home."
Pence announced he and his family are moving back to Indiana this summer.
In the minutes leading up to the arrival of Air Force Two at the Columbus Municipal Airport Wednesday afternoon, Congressman Greg Pence, who is the vice president's brother, roamed the crowd with nervous anticipation. His brother was coming home.
"Well, it is bittersweet, right? Happy he is coming home to Columbus, Indiana, where we grew up, sad that things didn't work out and that he was not going to be my vice president for the next four years," said Rep. Pence.
"While we have just come back to Indiana today, I have already promised Karen we will be moving back to Indiana come this summer. There is no place like home," he said.
The former vice president will split his time between Washington, D.C. and Indiana over the next several months before returning to Indiana full time this summer.