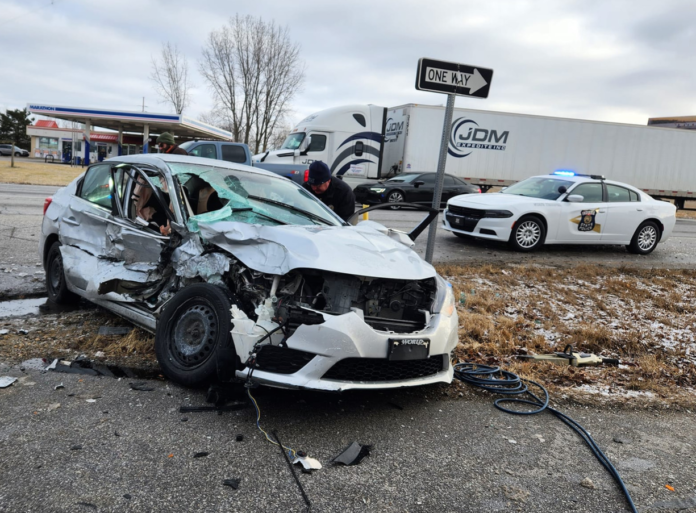 By Dan Spalding
News Now Warsaw
PIERCETN — A two-vehicle accident in Pierceton slowed eastbound traffic Friday morning.
The accident happened shortly before 9 a.m. at U.S. 30 and SR 13 and involved a two-door Nissan Sentra and a large pickup that was pulling a trailer.
The Sentra sustained heavy front-end damage. One person inside was momentarily entrapped.
Injuries were not believed to be life-threatening.
Details of how the crash happened were not immediately available.