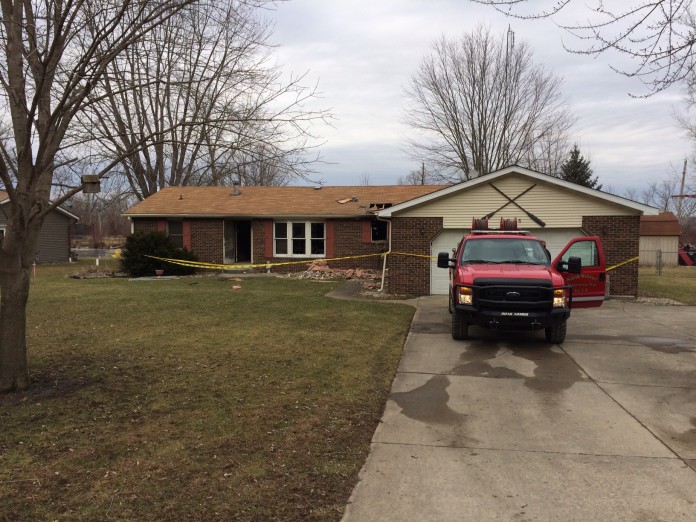 KCSD Press Release – A Pierceton man perished in a morning house fire today near the Barbee Lake area in Kosciusko County.
North Webster/Tippecanoe fireman and E.M.S. responded today at 9:07 a.m. to the location of 7246 East, South Barbee Drive, Pierceton, in regards to a reported house fire.  Fireman arrived and found a working fire at the residence, which is located near Big Barbee Lake.  During the course of extinguishing the fire, fireman located the resident of the house, identified as Paul E. Rubenacker, 73, deceased.
Kosciusko County Coroner Anthony Ciriello stated that at the current time, there is no apparent evidence of foul play involved.  Kosciusko County Sheriff's Deputies and Detectives were called to assist in investigating the death and processing the scene.  Currently, the fire remains under investigation as there is no formal determination to the cause of the fire.
The Kosciusko Coroner's Office was assisted at the by North Webster Fire Department, Pierceton Fire Department, Winona Lake Fire Department, and the Kosciusko County Sheriff's Department.