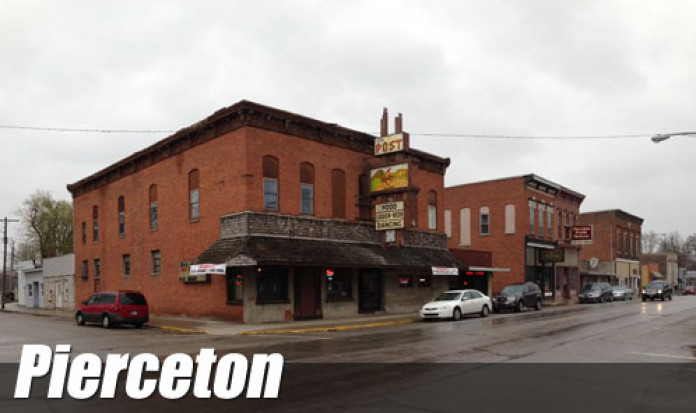 PIERCETON – Pierceton will have three distinct celebrations this month, all geared toward saluting the community's sesquicentennial.
This weekend, it's the Pierceton Days festival on Friday and Saturday.
Three weeks later, the town will come together for a three-day celebration of its 150th birthday that will dovetail with the ninth annual Heirloom Tomato Festival.
Pierceton has a rich history and was the hub of activity in Kosciusko County back in the mid- to late-1800s when the Pennsylvania Railroad extended from Pittsburgh, Pa., and stretched as far westward as Pierceton.
At one point, the town had three grocery stores and was known for manufacturing.
These days, the town is decidedly quieter.
Pat Knott said she thinks Pierceton's story can resonate with strangers familiar with other towns that have seen major changes and a decline. "I think Pierceton is very representative of many towns across the nation that are no longer the hubs that they were, and these celebrations are important for people to remember their heritage," said Knott, who is chairperson of the Heirloom Tomato Festival.
Different groups in the community have come together to coordinate the various events that will unfold beginning this Friday and continuing three weeks later. But there's some concern that the overlapping birthday themes might leave some people confused about what's happening and when.
"I just want to make sure people realize this is two different weekends," said Bernadene Boggs, who is acting president of the Pierceton Chamber of Commerce and is helping plan sesquicentennial events.
Below is a brief breakdown of the various events:
Pierceton Days is Friday and Saturday.  On Friday, there will be vendors, entertainment and a petting zoo in Brower Park. On Saturday, vendors return. There will be a cake decorating contest and the annual parade is set for 4 p.m. Hot air balloon rides will be available at 7 p.m., and a DJ will provide musical entertainment until 9:30 p.m.
The sesquicentennial celebration is a three-day event beginning Aug. 26 in Brower Park with opening ceremonies, square dancing, a beer tent and live music.
On Aug. 27, the Heirloom Tomato Festival is the main attraction and will include a 5K run, a slew of traditional tomato fest events, displays of  local memorabilia and two discussions themed "Then and Now" by Joan Hostetler.
Other Saturday events include re-enactors, a family movie, live music and a fireworks display.
Events Aug. 28 include a community worship, a community luncheon and closing ceremonies in which officials will establish and bury a new time capsule.