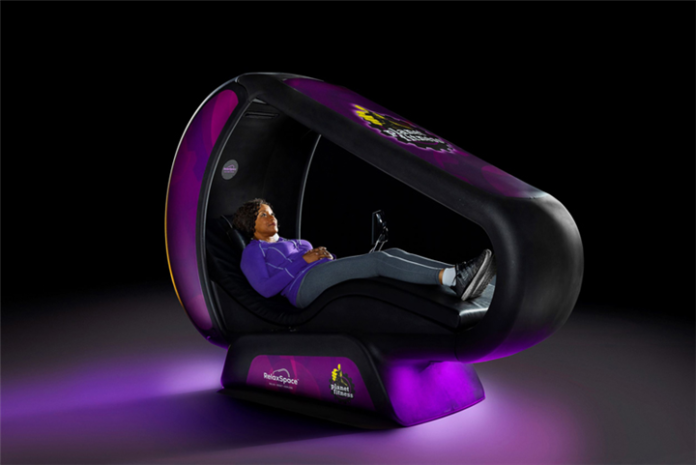 Planet Fitness on Monday announced its newest club in Indiana is now open in Warsaw, joining locations in Plymouth and Huntington that also recently opened. It is located at 2874 Frontage Road, Ste 14.

A grand opening celebration and ribbon-cutting ceremony will be held Dec. 12. The event, open to the public and club members, will offer refreshments, free giveaways and raffle items.

Through Nov. 15, new members can join for $1 down and $10 a month, with no commitment. Planet Fitness invites new members to come into the new club for a tour and to sign up in-person, or online at https://www.planetfitness.com/gyms/warsaw. Planet Fitness Warsaw is open and staffed 24 hours a day, seven days a week, according to a news release from Planet Fitness.

The new Planet Fitness in Warsaw is 21,500 square feet and offers the following features and amenities:

• 110 state-of-the-art pieces of cardio equipment

• Expansive strength and free weights equipment

• Free fitness training through the pe @ pf® program

• Dedicated stretching and abs area

• Training area equipped with the PF 30-Minute Express Circuit, PF SYNRGY 360 Functional Training System including TRX equipment, kettlebells and much more

• Free WiFi

• In-console televisions on all cardio equipment include direct TV service

• Private locker rooms, changing areas, day lockers and modern individual showers

• Private Black Card® Spa for PF Black Card® members

• Six salon grade tanning beds and one red light therapy booth

• Two HydroMassage Lounges, one HydroMassage Bed, two Elite massage chairs

• One Wellness Pod

The RelaxSpace™ Wellness Pod, new to select locations this year, gives Planet Fitness Black Card® members an opportunity to disconnect, recharge and focus on their mental health with a unique multi-sensory experience, the news release states. This space provides a variety of videos (nature, meditation, travel, breathing, etc.), scents (like lavender and tropical) and even temperatures (heated seat or fans) to select from while learning about diet, nutrition, breathing and the benefits of exercise. The Wellness Pod will track heart rate and encourage members to use breathing and meditation exercises to mentally reset and reduce anxiety levels.

Additionally, enhanced COVID-19 safety and sanitization protocols at the well-ventilated and spacious club include:

• Touchless check-in via the free Planet Fitness App

• A Crowd Meter on the Planet Fitness App that allows members to check club capacity in real-time before even leaving the house

• Increased sanitization to continually clean and sanitize high-touch areas, with cleaning stations available for member use

"Opportunities for people to work on their physical and mental wellness is notably important and needed in today's world. We're excited to bring more Planet Fitness clubs to Fort Wayne, South Bend and surrounding areas including Warsaw to meet this need," said Adam Willaeys, CEO of Impact Fitness, a franchise division of Planet Fitness. "Our clubs offer a friendly, non-intimidating environment to exercise at a very affordable price, while offering an extremely clean experience so members feel safe and comfortable."

The PF Black Card® is the most popular membership (through Nov. 15, available for $0 down and $24.99 a month with a 12-month commitment.) It provides a vast array of additional benefits to members such as the ability to bring a guest every day to the club at no additional charge, access to all 2,300+ Planet Fitness locations, as well as access to the Black Card® Spa, a member favorite after a workout.

Planet Fitness offers extremely low prices and a variety of benefits, including a hassle-free environment, brand name cardio and strength equipment, fully equipped locker rooms, flat screen televisions and much more, the news release states. The free Planet Fitness App, available to members and non-members alike, puts more than 1,000 exercises and tutorials right in your pocket with routines for all levels and interests.

For more information or to join online, visit www.PlanetFitness.com or follow us on Facebook (www.facebook.com/PlanetFitness) and Twitter (www.twitter.com/PlanetFitness).