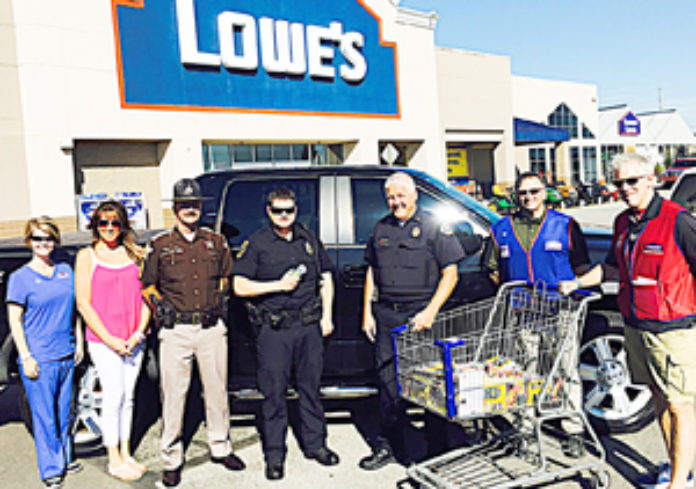 Dr. Carla Carlton of Lake City Animal Clinic witnessed an animal left in a car in summer 2014.  She notified authorities, but upon the officer's arrival had to wait for another officer to arrive, because they did not have the proper equipment to test the heat index inside the car.
Carlton went to Lowe's and purchased all of the infrared thermometers they had in stock – approximately 30 – to donate that day in 2014 to local officers.
With the help of Lowe's, the manufacturer and Dr. Carlton, there were enough thermometers provided so that all local area officers could have one, eliminating the need to wait for an equipped officer. Those thermometers were presented this week.
The manufacturer is General Tool & Instrument and has a community outreach program and matched Lowe's donation of 20 instruments.