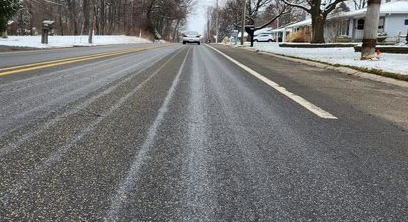 WNDU
SOUTH BEND — Wednesday's winter weather advisory has Indiana State Police urging drivers to take it slow, as dangerous road conditions are expected throughout the entire day.
Snowfall ranging from two to nine inches is predicted across the Hoosier state, beginning before sunrise Wednesday.
Kosciusko County is expected to see five to seven inches of snowfall.
With roadways expected to get slicker throughout the day, Indiana State Troopers are reminding drivers that even though there isn't going to be a whole lot of snow accumulation as far as winter in Michiana goes, wet, slippery roadways covered in slush are a big concern.
"You know people are going to want to know what the weather and the road conditions are like here as well as elsewhere. Don't call the dispatch centers for that, INDOT has a great website, 511IN.org and you can see where all those snowplows for INDOT are across the state, and then you can click on them and you can even see what the road looks like to those snowplow drivers through their cameras," said Sergeant Ted Bohner, with ISP.