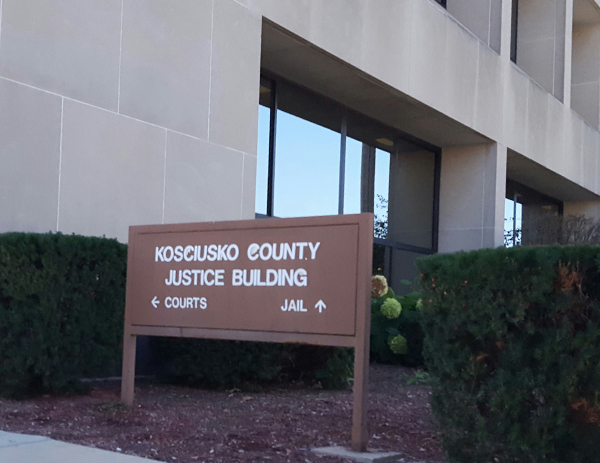 A possible narcotic overdose Saturday at the Kosciusko County Jail is under investigation.
According to a news release from the Kosciusko County Sheriff's Office, a KCJ inmate was treated following the potential overdose Saturday morning. Jail officers were alerted to the unresponsive inmate shortly before 5 a.m. In addition to first aid procedures, naloxone was immediately administered by jail staff. The inmate regained consciousness and was taken to an area hospital where he was evaluated and returned to the jail, the release states.
On Thursday evening, emergency crews also were at the KCJ for an inmate with an unknown medical emergency. As a precautionary measure, the release states, naloxone was administered, however, the inmate does suffer from a pre-existing medical condition. The inmate was taken to an area hospital where he refused medical treatment.
Names of the inmates were not released.
Throughout the weekend, an extensive jail search, including canine usage, was conducted, the release states.
Narcotics Enforcement Team 43 (NET 43) is assisting with the ongoing investigation. Sheriff Kyle Dukes commends the corrections staff for their "immediate reaction and steadfast dedication," according to the news release.
Saturday's possible narcotic overdose is not the first time there's been an overdose in the KCJ.
Dennis McCrory died in the jail on March 9, 2019, due to an overdose. Investigators determined that another inmate, Christopher Susaraba, then 28, of Mishawaka, had methamphetamine and heroin in his body cavity prior to his incarceration. In 2021, Susaraba was found guilty by a jury of dealing in a controlled substance resulting in death and trafficking with an inmate while incarcerated and was sentenced to 40 years in the Indiana Department of Corrections.
Though not drug related, a North Webster man died in the county jail a month after McCrory. The cause of death of Christopher A. Hinson, 42, on April 8 was ruled a suicide by hanging. Indiana State Police investigated Hinson's death after he was discovered unresponsive in his cell at about 1 p.m. April 8. Hinson was in the jail on charges of possession of methamphetamine and dealing methamphetamine.