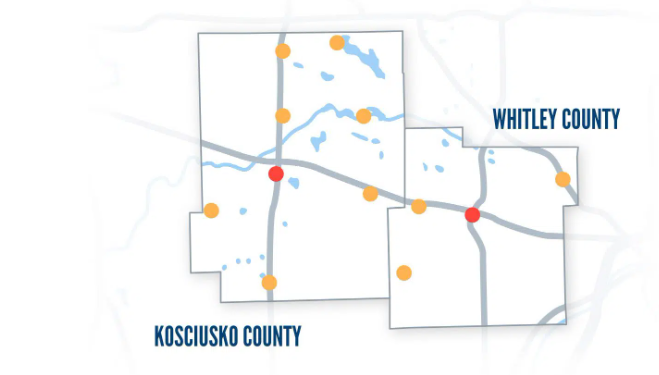 News Release
WARSAW — United Way raised more than $45,000 with its Power of the Purse events this spring.
Power of the Purse is a designer-purse raffle led by Women United and sponsored by Steel Dynamics Inc.
More than 300 women came together in Columbia City and Leesburg to buy raffle tickets for over 35 donated purses. Power of the Purse is a part of the 2023 Women United series sponsored by Bowen Health Clinic.
Volunteers put together prize packages featuring donated designer purses and other accessories to raffle off. Funds raised go to United Way initiatives that support families with youth children, including Dolly Parton's Imagination Library, LaunchPad and Camp Hope.
"It is a blessing to be united with such an amazing group of women who are dedicated to helping families with children," said Juli Eckel, chair of Women United. "This shows the strength we have as women to change lives and impact our communities."
The Women United Series features events aimed at growing women's philanthropy and improving the lives of families with young children. The 2023 series is sponsored by Bowen Health Clinic.
"Bowen Health Clinic is proud to partner with United Way of Whitley & Kosciusko Counties and the Women United Power of the Purse event because we share the purpose of helping children live their best life," said Dr. Rob Ryan, Bowen Center president and CEO. "Everyone plays a role in helping create loving communities where children can grow and thrive."
United Way of Whitley & Kosciusko Counties formed in 2021 when the organizations came together to better meet local challenges.